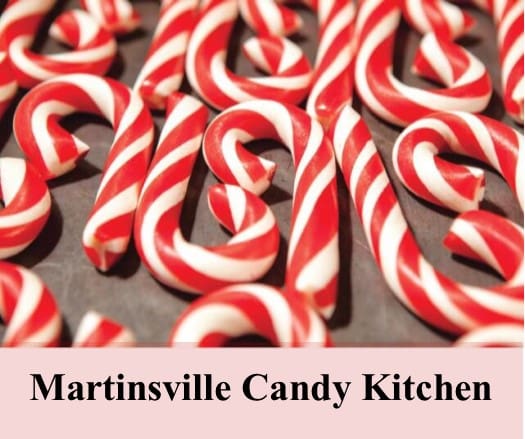 We are one year away from our 100th year anniversary. In appreciation of all our customers, we are celebrating by having a different special every week! Follow along with us all year so you don't miss your favorites. Thank you all for your continued support through the years; we're looking forward to the next 100 years!
*****COUNTDOWN TO THE 100th YEAR, WEEK 49*****
>6" candy canes are $.50 each. Limit 10 per family. While supplies last.
>Buy a ½ pound of gummies, get ¼ pound FREE!
Martinsville Candy Kitchen
46 N. Main St.
Martinsville, IN 46151
765.342.6390