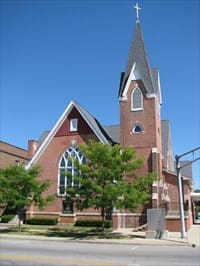 The First Christian Church in Martinsville helps support The Haven Youth Center just across the street. We are always looking for volunteers to be a support to our youth.
Pastor Roxie McNelly is preaching on, an in-depth study, of the 23rd Psalm. A line by line analysis brings a new perspective on David's most favorite Psalm. Moving. Join us at 8:30 or 10:45 am on Sundays. We will have 1 service at 10 am on Race Day. Children's Worship and Wonder also provided.
At the 10:00 am service, the Chancel Choir and Praise team will perform. Preparations are being made to send off an FCC group on a Mission Trip to Hope Hill. They are taking provisions for Women's pajamas, personal hygiene products, journals, towels and washcloths, journals, and prayers. If you would like to donate, drop off supplies to 89 South Main St., Martinsville. Call the Church Office at 765-342-3461.
Bible School is coming to FCC. Sign up by calling the Church. The DATES are June 9 thru 13. It's an Out of this World experience!
Opportunities in Mission– From June 2-8, we are sending a group of members on a mission trip to Hope Hill, Hope Kentucky. It is a support facility for women needing a fresh start. Our purpose is to make repairs on the site, bring needed supplies, and be a positive influence.
If you would like to donate supplies, drop off at the church by May 31. NEEDED: Art Supplies, Bibles, Devotionals, Towels & sheets, blankets, pajamas, hygiene products, and journals.
The White River Christian Fellowship is an Organization that supports Week Day Religious Education in Morgan and Owen County. It will meet July 8th at Gosport Christian Church for free will dinner and entertainment. First Christian offers transportation. Be at the Disciple House (across the street from the church) before the 6:30 pm departure.
The Community Table is an outreach free dinner for anyone. It is supported by individuals, churches, community service clubs and First Christian. Dinner is on Mondays, in the Fellowship Hall from 5:30-6: 30 pm.