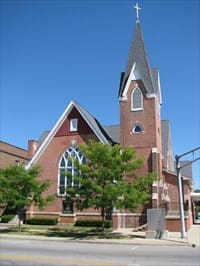 The performance is by "Messengers B*A*N*D". Their music includes Blues and Soul and Classic Rock and Roll with sanctified lyrics. A free-will offering will be collected the night of the concert. There will be light Refreshments during the Intermission. Everyone is welcome to come and enjoy this wonderful group of Christian musicians.
We continue to serve our community Dinner at the Community Table in First Christian's Fellowship Hall at 5:30-6:30.
Next week starts our Mission Food campaign. We are located at 89 S. Main Street, Martinsville. Donations are accepted for this campaign and all proceeds support our local food banks. You can drop off canned goods at the church on 89 So. Main St. Please call first at 342-3461.