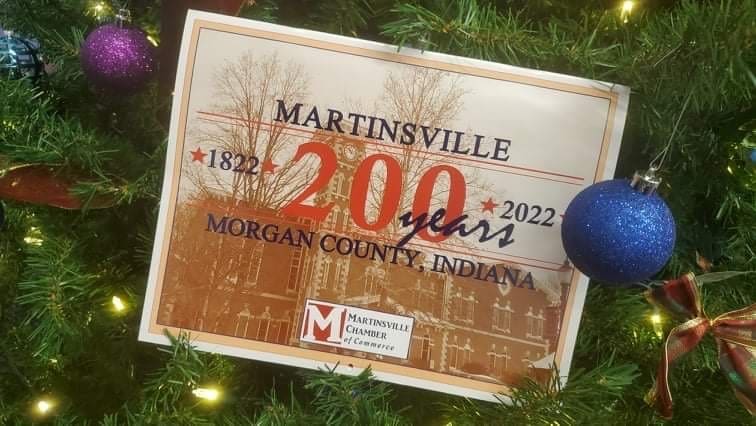 The Chamber's 2022 community calendars, highlighting the Martinsville and Morgan County bicentennials, are hot off the press!
We sincerely appreciate the generous sponsorships of Franciscan Health (2022 Presenting Sponsor) and our monthly sponsors – Brickhouse Loft – a Boutique Hotel, Los Reyes, Duke Energy, Hobson Chevrolet Buick GMC, SCI Fiber, BMO Harris Bank, Martinsville Candy Kitchen, J W Jones Company, Holloway Engineering, and Home Bank.
Thank you to Bob Elliott for yet again doing a wonderful job designing the calendar! This was a fun one to do as we highlighted some fun historical facts about our community, a small contribution to the celebration of the Martinsville and Morgan County bicentennials in 2022.
In addition to most of the sponsors having a supply of calendars for distribution, you can also pick one up at Martinsville City Hall, the Morgan County Admin Building, and the Morgan County Public Library. Of course, we will also have plenty of calendars at the Chamber office inside the Main Connection at 460 S. Main. Stop by some morning to get your calendars, and while you're there, check out the delicious treats that Sara's Goodies has to offer.