Martinsville Chamber April Luncheon
Friday, April 21st – 11:30 am – 1:00 pm
Presentation – Ivy Tech Workforce Development Team
Morgan County Admin Building, 180 S. Main St.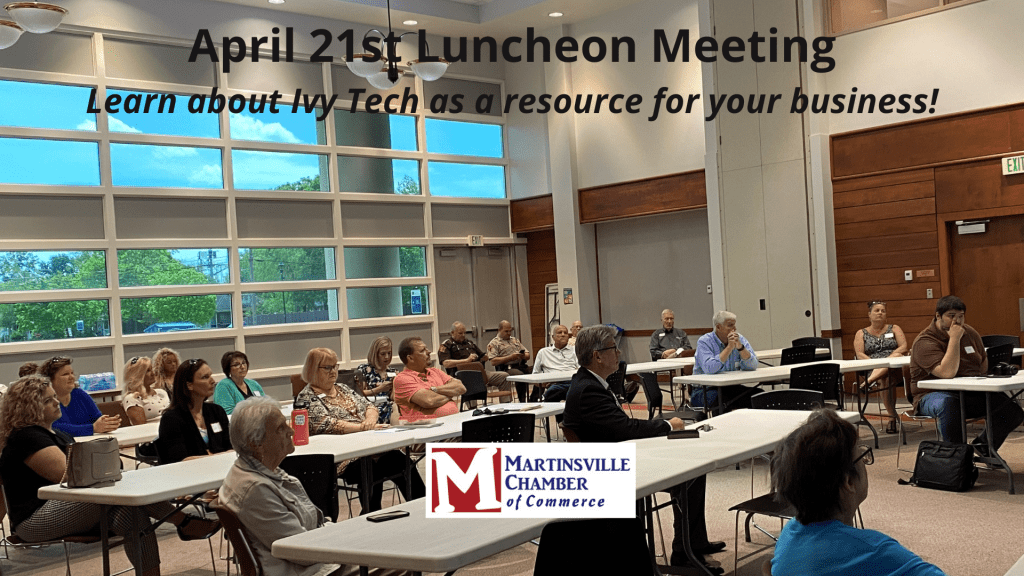 Join us for our April luncheon on Friday, the 21st. Members and guests are welcome. For our topic this month, we have asked our friends from Ivy Tech Bloomington to update us on the many services they provide to our businesses, along with the more traditional educational offerings.
Did you know that they are willing to customize training for your employees?
The Chamber was excited to partner with Martinsville High School and Ivy Tech Bloomington to bring an evening welding class to Martinsville. More welding classes are already scheduled here and in Mooresville and we hope this is just the start of a variety of post-secondary classes to be offered right here in our community.
So, please invite a friend or colleague to join you and plan to be with us on the 21st to learn how Ivy Tech can be of help to your business.
A delicious lunch will be provided by Hoosier Que for just $10, on a first-come, first-serve basis.
**Donations of door prizes are welcomed and great exposure for your business.**