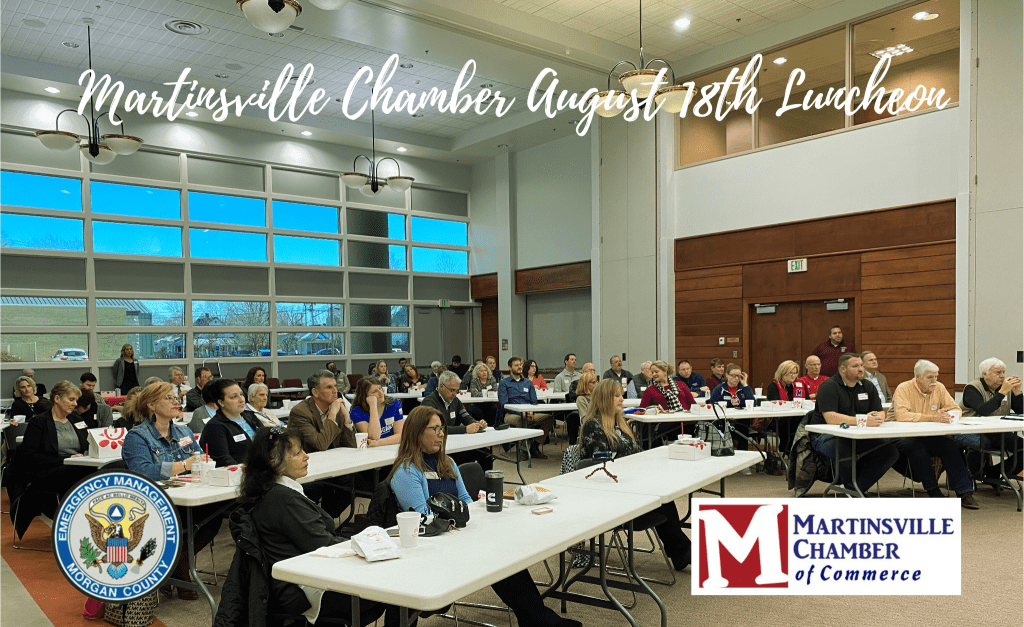 MARTINSVILLE CHAMBER AUGUST LUNCHEON
FRIDAY, AUGUST 18TH 11:30 am – 1:00 pm
MORGAN COUNTY ADMIN BUILDING, 180 S. MAIN ST.
WHAT'S THE BIG DEAL ABOUT THE TOTAL ECLIPSE IN APRIL?
Invite your friends and colleagues, and join us on Friday, August 18th, as we return to our monthly meeting schedule. In April, we learned about the large influx of visitors expected in central Indiana for the April 8th, 2024, total solar eclipse.
How will this event affect your business? What changes in your routine should you consider for that day? At our August meeting, we will hear from the folks at the Morgan County EMA about what will be done locally in the coming months to prepare for all the extra people who will be in our community for the long weekend.
Lunch, catered by Greek's Pizzeria, is just $10, and we welcome all guests. The Sycamore at Mallow Run will be our August spotlight business, and we will welcome new members. All those attending will have the opportunity to introduce themselves and their company or organization.
Donations of door prizes are welcome and are great exposure for your business.
**Please note that due to the ongoing construction of the Morgan County Judicial Campus, parking is available in the new parking lot on Mulberry St., with the entrance on Columbus St. Please enter and exit the building through the new entrance on Main St.