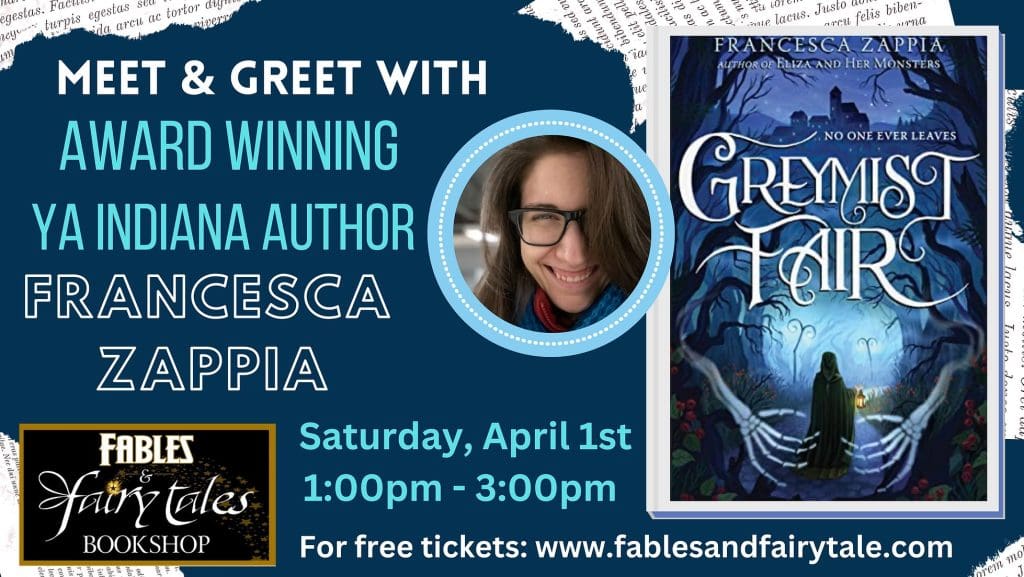 Join YA author Francesca Zappia to celebrate the release of Greymist Fair at Fables & Fairy Tales bookstore, 38 N. Main St., on April 1st, 1:00 – 3:00 pm. Francesca will be answering questions about the book and doing a signing.
Let the bookstore know you'll be attending by snagging your FREE ticket on their website.
If you aren't able to attend, you can still preorder a signed copy of the book from the bookstore, and you'll get some great preorder swag!