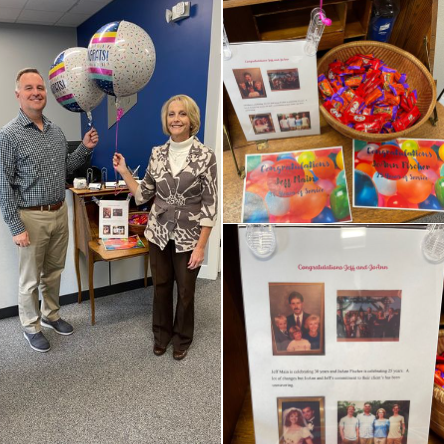 Recently, the Main Gowin Fischer Rice Group – Baird Private Wealth Management celebrated milestone service anniversaries for both JoAnn Fischer and Jeff Main!
JoAnn has been an integral part of our team for 25 years. Her dedication, work ethic, and compassion inspire us all.
Jeff has devoted 30 years to our team. His integrity, authenticity, and mentorship do not go unnoticed.
Happy Baird-versaries, JoAnn and Jeff! With your combined 55 years of experience, you have demonstrated the true meaning of loyalty and devotion.