BLC Outdoor Services is thrilled to unveil its latest endeavor, marking a significant milestone for the city of Martinsville, Indiana. We are excited to announce the commencement of the construction of a brand-new Culver's restaurant, set to become a prominent culinary establishment within the Martinsville community.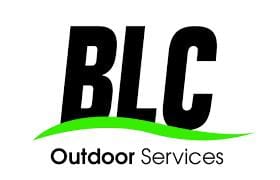 Project Leadership:
Guiding this construction project is our highly experienced Superintendent, Mr. Jake Neubauer. With a wealth of expertise in managing complex construction ventures, Jake's leadership ensures the project's flawless execution and adherence to the highest industry standards.

A word from Bryan Rutledge, owner of BLC Outdoor Services:
"We are eagerly looking toward collaborating closely with our local partners and delivering outcomes that resonate with the community. Thank you to Jeff Meyers of Meyers Food Management Group for entrusting us again with the excavation work on your latest project.
We remain committed to minimizing disruptions during the construction phase, prioritizing the convenience of our neighbors and community members."
Stay tuned as we provide regular updates on the progression of this transformative project. BLC Outdoor Services extends sincere gratitude to the Martinsville community for its unwavering support and enthusiasm.
About BLC Outdoor Services:
BLC Outdoor Services is a renowned name in the excavation industry, specializing in bringing visions to life. With a track record of excellence, BLC Outdoor Services is committed to elevating communities through exceptional construction endeavors.