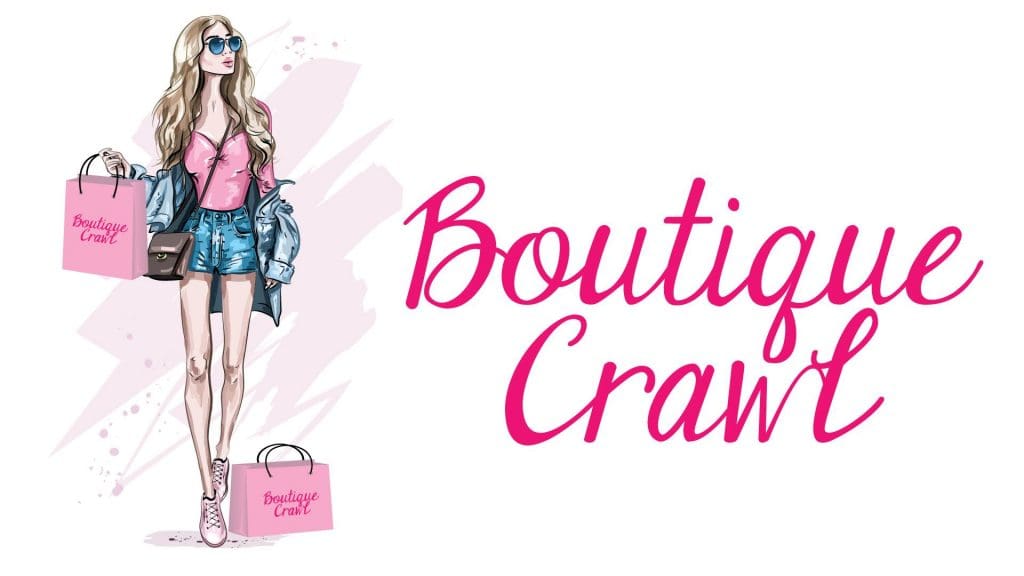 Join us for Rediscover Martinsville's monthly 3rd Thursday event, with later open hours, specials, events, and fun! This month, participating businesses will host a Boutique Crawl, featuring progressive food – appetizers to desserts, from 5:00 – 8:00 pm in beautiful downtown Martinsville.
You can pick up a punch card from any of the participating stores and when it is full, you may also leave it at any of the participating stores. We will gather them all and draw for the $150 gift cards on Friday!
Each shop will have small helpings of food to keep you energized for your shopping experience! Appetizers at Fables and Fairy Tales, sides of veggies and fruit at Her Boutique and STUDIO J2 DANCE, main entrees at The Sterling Butterfly and Painted Cottage & lil' Tot Boutique, and finally dessert at Martinsville Candy Kitchen.