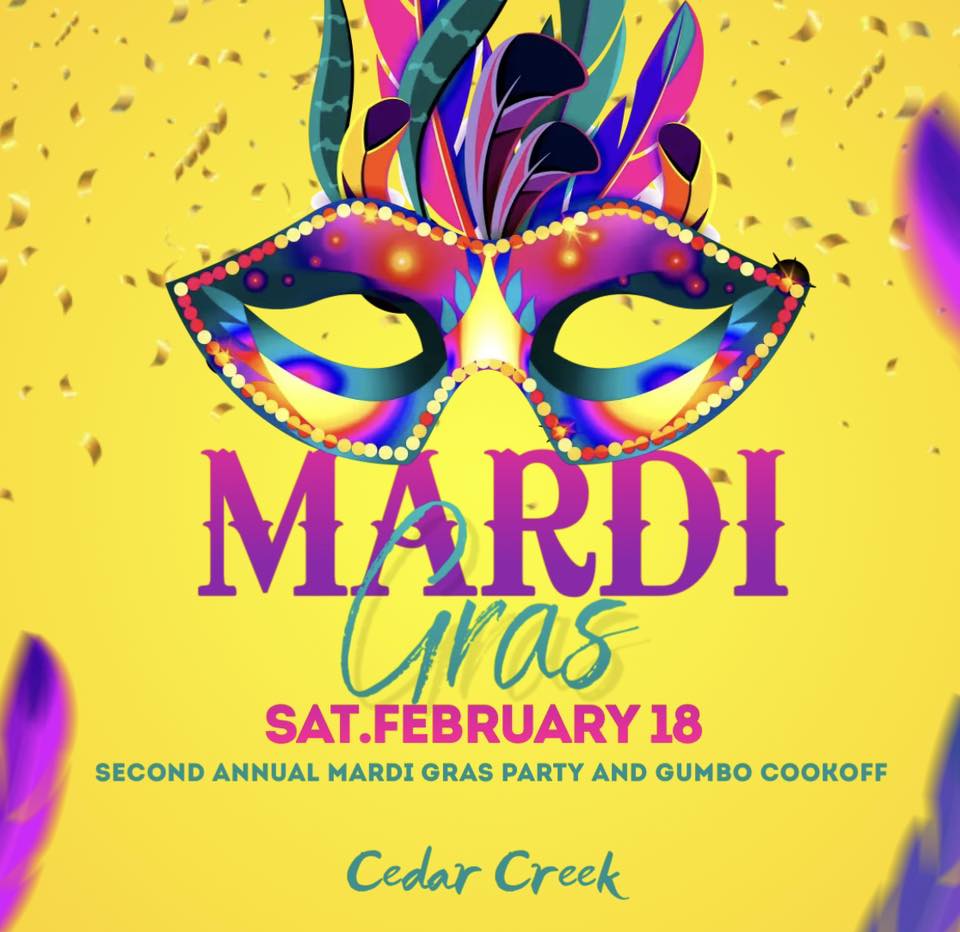 Our second annual Mardi Gras Party and Gumbo Cook-off are happening Saturday, February 18th.
Gumbo cook-off details:
$10 per entry, and $10 for samplings with proceeds being donated to a local nonprofit organization!
To enter your gumbo, please email Kelsy at kelsy@drinkatthecreek.com. Be sure to list your ingredients when bringing your gumbo in for allergy awareness.
Get festive and dress up! Music and loads of fun!
February 18th – 2:00 – 10:00 pm
3820 Leonard Rd. Martinsville