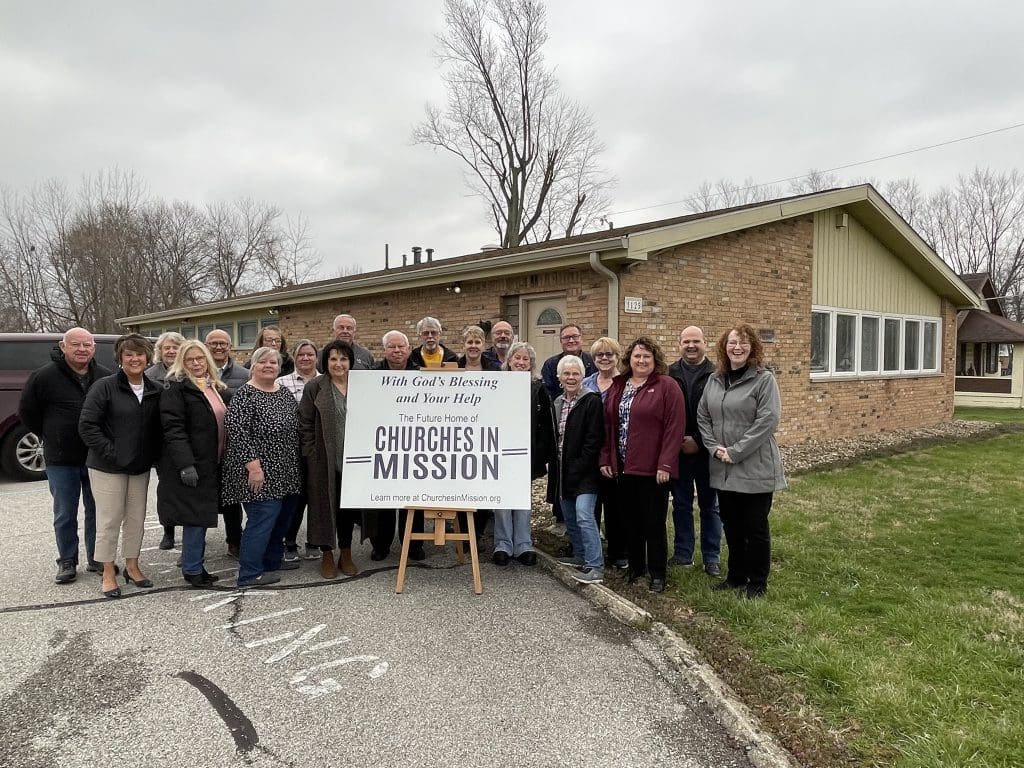 Photo: Churches In Mission's board members, staff members, and building project ambassadors gather at the site to kick off the project. Front row from left: Kim Merideth, Mae Cooper, Vickie Kivett, Kathy Taylor, John Ehrhart, Tammy Parker, Sarah Shafer, Linda Hadley, Angela Majeski, and Susan Haynes. Back row: Randy Haymaker, Barbara Curtis, Dale DePoy, Lynn Eva, Pamala Dunscombe, Ron Overton, Dave Kollmeyer, Terry Brock, Brian Wiser, Dottie Antonson, and Dave Rogers.
The Churches in Mission Board of Directors has announced that the organization has acquired the former St. Thomas More Clinic location in Mooresville and plans to use the site for its countywide headquarters.
The property, located at 1125 N. Indiana St., includes roughly three acres as well as the 3,000 square foot clinic building. As the St. Thomas More Clinic was winding down operations, the two organizations worked together, forming an agreement for the transfer of the property, with Churches in Mission paying off the existing mortgage.
"This property truly provides an amazing opportunity for Churches in Mission to better serve our clients across Morgan County," said Churches in Mission Board President Tammy Parker. "We are indebted to the St. Thomas More Clinic board for their belief and trust in Churches in Mission to continue using this property to serve our neighbors in need."
Churches in Mission has begun the planning process. An additional warehouse facility will be needed on the property as well as an additional driveway and parking space. A groundbreaking is anticipated in the summer of 2023.