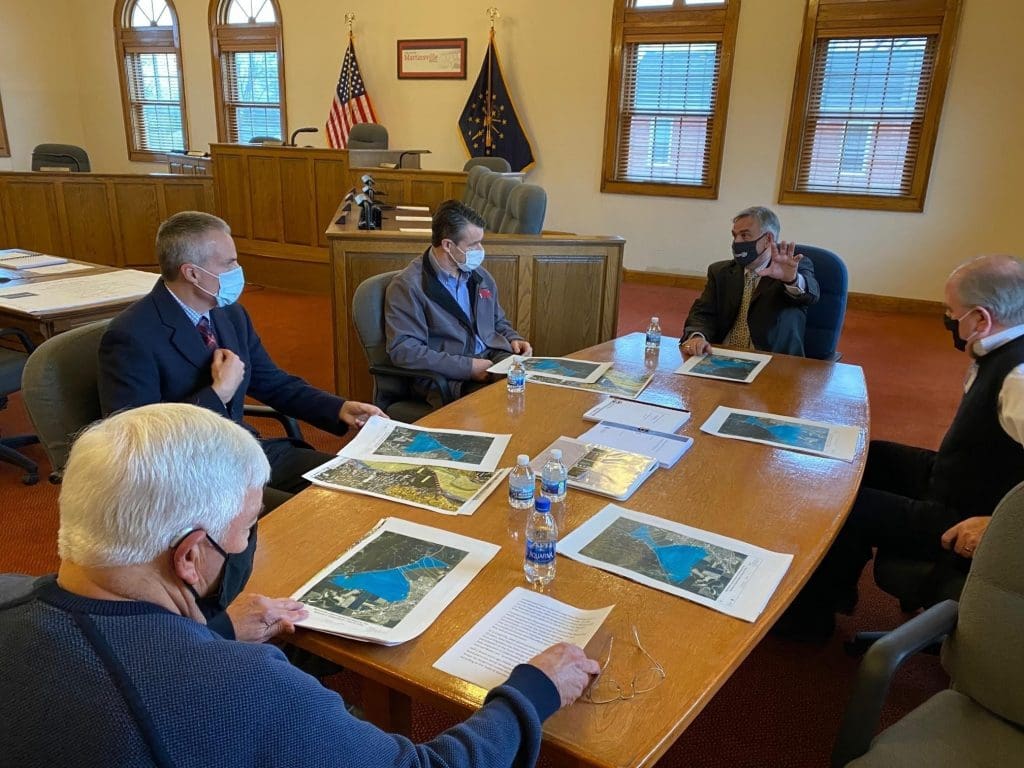 Mayor Costin & team meet with Senator Todd Young
Mayor Costin and members of his staff recently met with United States Senator Todd Young to discuss the Martinsville levee and flood plans. A similar conversation took place with Terry Seitz of Senator Mike Braun's office who toured the levee with members of the mayor's staff.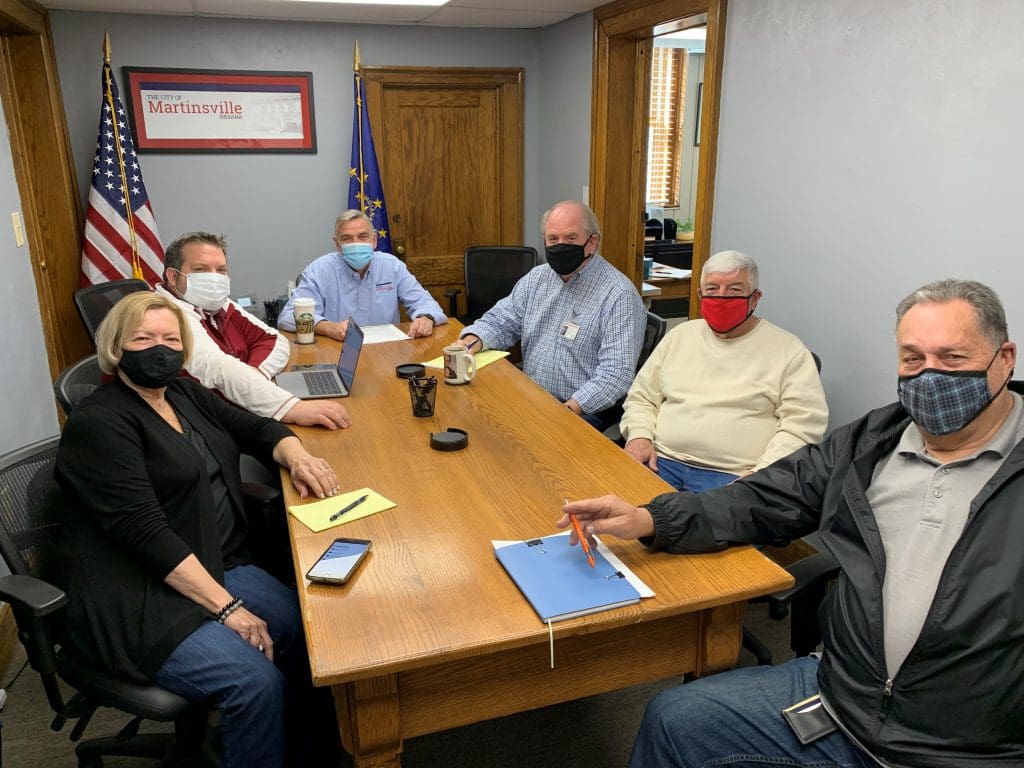 Mayor Costin meets with Fall Foliage Festival representatives
In light of the increased traffic due to the State Rd. 37 closure, particularly on Morgan and Main Sts., Mayor Costin and members of his staff met with members of the Fall Foliage Festival Board of Directors to discuss options for the 2021 Festival. Pictured left to right is Ruth Oakes, Jamin Baxter. Mayor Costin, Mac Dunn, Gary Oakes, and Bob Strader.
NOTICE
Special Meeting of the Board of Works called
The Martinsville Board of Works and Safety will have a Special Meeting on Monday, March 15, 2021 beginning at 4:00 PM in the Council Chambers, 59 South Jefferson Street, Martinsville, IN.  The purpose of this special meeting will be to open sealed bids for Professional Design Services for Phases I and II of the Downtown Project.