The City of Martinsville will be celebrating its bicentennial with an afternoon and evening of concerts in the heart of our city – the corner of Jefferson and Washington Streets on Saturday, September 17, 2022.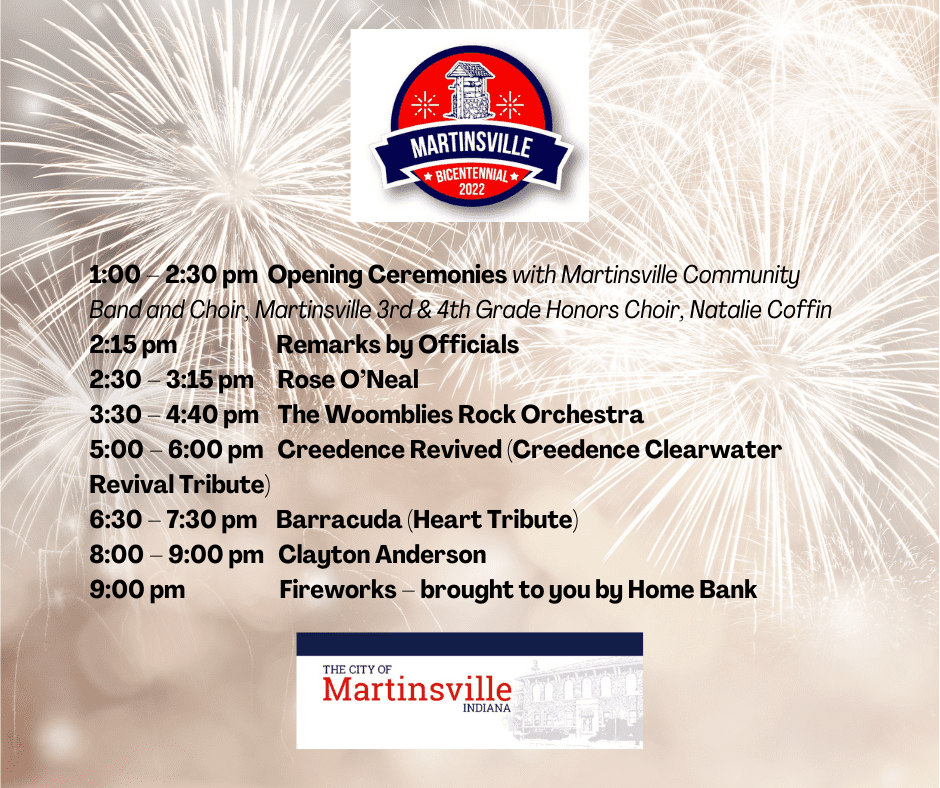 Throughout the afternoon, there will be activities for the kids and there will be a beer/wine garden for the adults. Downtown restaurants will be open and food trucks will also be available. Come and bring your lawn chairs and listen to your favorite group or stay for all the concerts. Admission to the concerts is free!
Plan now to be a part of this special day of celebrating our city's 200th birthday.