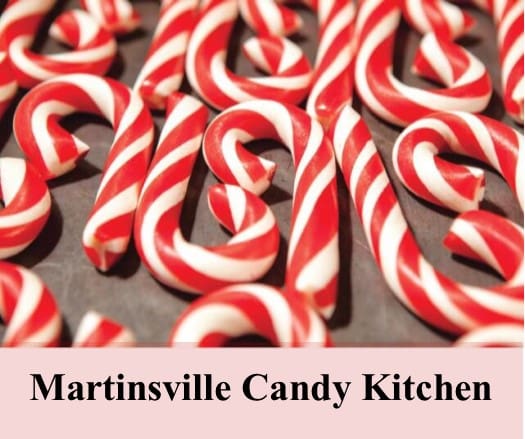 Now open later! 

Stop in for dessert!!! 🍭🍨🍪
Monday 10:00 a.m. to 6:00 p.m.
Tuesday  – Thursday 10:00 a.m. to 8:00 p.m.
Friday 10:00 a.m. to 9:00 p.m.
Saturday 10:00 a.m. to 6:00 p.m.
Sunday 1:00 p.m. to 4:00 p.m.
We are one year away from our 100th year anniversary. In appreciation of all our customers, we are celebrating by having a different special every week! Follow along with us all year so you don't miss your favorites. Thank you all for your continued support over the years; we're looking forward to the next 100 years!
*****COUNTDOWN TO THE 100th YEAR, WEEK 24*****
>​Spend $5 receive a cup of coffee OR hot chocolate FREE!
Martinsville Candy Kitchen     
46 N. Main St.
Martinsville, IN 46151
765.342.6390