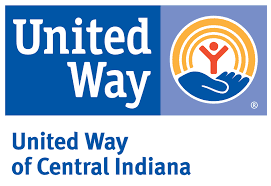 The Lilly Foundation is generously offering a $1 for $1 match to any company in Central Indiana who makes a new corporate gift to United Way. This is an exceptional opportunity that truly doubles your investment in support of United Way's critical work to help our community and neighbors rebound and recover from the health and economic impacts of COVID-19.
If your company has not made a corporate gift to United Way between April 1st, 2018, and now, you are eligible to take advantage of this match. To leverage this opportunity from the Lilly Foundation, gifts must be received by November 1, 2020. That means there are just 3 weeks left to take advantage of this generous matching effort. If you are interested or have additional questions, please contact Ashley Furois with United Way at 317-921-1273 or Ashley.Furois@uwci.org or Diana Roy with United Way at diana.roy@uwci.org. Thank you for your interest!
United Way was born during a moment of crisis. Our history is rooted in leading community through times of uncertainty to a brighter future for all people. In Morgan County, we have invested over $400k to 9 local community-based organizations including Barbara B. Jordan YMCA, WellSpring, Churches in Mission, Boys & Girls Club of Morgan County, Eminence Christian Church Food Pantry, Mt. Olive United Methodist Church Food Pantry, Morgan County Senior Advocates, St. Mary's Episcopal Church Pantry and the Martinsville First Church of the Nazarene Food Pantry.  It is also notable that investments made to community-based organizations outside of Morgan County, such as Catholic Charities, Gleaners Food Bank or Red Cross, provide valuable services to Morgan County residents.