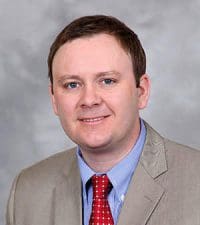 IU Health Morgan welcomed IU Health Physicians Digestive and Liver Disorders provider Craig Lammert, MD, effective Wednesday, Jan. 25.
Dr. Craig S. Lammert is a clinical and research gastroenterologist and hepatologist. His clinical interests include autoimmune liver disease, autoimmune hepatitis, primary biliary cholangitis, and primary sclerosing cholangitis. He is a member of the American Gastroenterology Association, American Society for Gastrointestinal Endoscopy, and American Association for the Study of Liver Diseases.
Dr. Lammert completed his gastroenterology and hepatology fellowship at Mayo Clinic, where he focused his research efforts on autoimmune disorders of the liver.