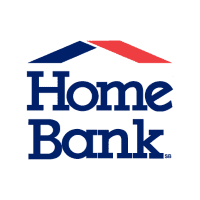 Cybersecurity Lunch & Learn
Tuesday, November 1st – 11:30 am – 1:00 pm
Hoosier Harvest Church – 4085 Leonard Rd. Martinsville
Join us for a non-technical discussion on preparing your business for cyber vulnerabilities and learn some practical ideas to help protect your business from a cyber-incident.
Chris Marks, VP/Director of IT at Home Bank, will host. Chris has worked in the banking industry for 19 years.
He has spent the last 13 years helping banks integrate layered security practices across their organizations and efficiently implement new hardware and software technology while maintaining a high level of cyber risk mitigation. Banking institutions represent the gold standard of cyber preparedness required by several federal supervisory divisions to maintain sound practices, ensuring the safety and security of our customers and their personal information.
Chris has a great passion for helping others understand cyber risk and the practical applications any organization (large or small) can implement with the goal of protecting their business, customers, and employees.
If you're unable to attend this event, there will be a future event in Greenwood.