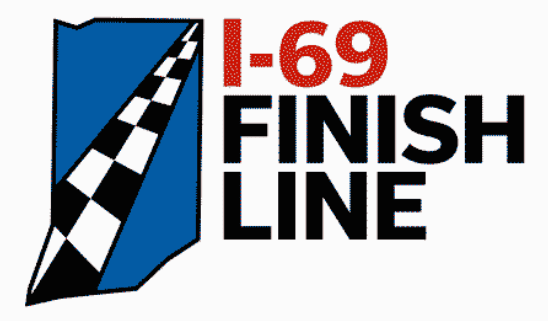 Martinsville
SR 37 between SR 39/Morton Avenue and Morgan Street is closed to north-south traffic. Access across SR 37 is at Ohio Street, Grand Valley Boulevard, SR 252 and SR 44.

Access between SR 252 and SR 44 will use Morgan Street between Hospital Drive and Reuben Drive.
Ohio Street is expected to shift to its permanent configuration in the coming weeks depending on weather. Expect increased truck traffic in this area.
There will be increased truck traffic as paving work continues. Crews will be working the weekend after the Thanksgiving holiday.
Northern Morgan County
SR 37 from Morgan Street to SR 144 is restricted to one travel lane in each direction. Watch for trucks exiting and entering SR 37 as construction continues.
The Henderson Ford Road overpass and southbound SR 37 ramp to Henderson Ford Road are open. A traffic signal is in operation at SR 37 and Ennis Road. Local and northbound traffic can access SR 37 from the Ennis Road intersection. Southbound SR 37 may not turn left at Ennis Road.
The Henderson Ford interchange is anticipated to open in late November. The Ennis Road intersection will close with the interchange opening.
The Twin Branch Road connection to SR 37 is open. Teeters Road access to SR 37 is permanently closed.
Ozark Fisheries Drive is a right-in, right-out intersection.
A temporary right-in, right-out driveway is open north of Myra Lane for access to the First United Methodist Church in Martinsville. Myra Lane (west approach) is closed.
Huggin Hollow Road north of SR 144 is closed. Access to the storage facility and the Shell and BP gas stations is being maintained from SR 144. Access to properties to the north is from SR 144 to Old SR 37 and then south on Huggin Hollow Road. Relocated Huggin Hollow Road is expected to open early December.
On SR 37 between the Crooked Creek bridge and Big Bend Road there is a crossover available for emergency use only. There are barricades that will need to be moved.
Rolling stops for SR 37 traffic could occur between 9 a.m. and 4 p.m.
Johnson County
The western access road from Old SR 37/Stones Crossing Road to Olive Branch Road (Autobahn) is open. Watch for temporary lane closures next week while pavement milling and resurfacing is completed north and south of the new pavement.
Watch for temporary lane closures on Jay Dee Lane next week while pavement milling and resurfacing is completed.
Stones Crossing Road, Travis Road, Olive Branch Road and Bluff Acres Drive access at SR 37 are closed.
Access to Waterman's Farm Market uses the newly constructed access road between Fairview Road and the Waterman's driveway. The old Waterman's access directly from SR 37 is closed.
Bluffdale Road/Drive at SR 37 is closed permanently. The east and west approaches are right in and right out only. These approaches will close on November 22 when the west access road from McCarty Mulch to Fairview Road is opened.
Banta Road (east approach) is open. The west approach at Banta Road remains closed.
An access road along the east side of SR 37 between Travis Road and Stones Crossing Road is open. The eastern access road from Travis Road to CR 144 will open in late November.
Lane shifts are in place in the SR 37 northbound and southbound lanes between Fairview Road and SR 144. An 11-foot width limit is in effect for the lane-shifted areas.
Marion County

The South Keystone Avenue bridge over I-465 is closed. The detour follows Thompson Road, Madison Avenue, Shelby Street, and Hanna Avenue (see maps). Redfern Drive's east and west access to Keystone Avenue is closed.
Mobile shoulder closures will take place on a recurring basis every Thursday from 3-11 p.m. in both travel directions on I-465 and SR 37. A train of construction vehicles and equipment will clean shoulders between these hours.
Northbound and southbound SR 37 will have single lane closures between Banta Road and Southport Road on November 19-20 and November 23 from 9 p.m. to 5 a.m. with intermittent 20-minute rolling closures.
Southbound SR 37 will have single lane closures between Banta Road and Southport Road on November 20, 22 and 27 from 9 p.m. to 5 a.m.
The access road from Wicker Road to Glenns Valley Lane will open at the end of November. Glenns Valley Lane access from SR 37 will be closed after the access road is opened.
Watch for construction traffic entering from or exiting to the SR 37 median at Southport Road.
Thompson Road between Warman Avenue and Stoops Truck Sales is permanently closed. SR 37 access to Sunshine Gardens is from Epler Avenue.
"Rally Point A" for all emergency first responders is at SR 37 and Fairview Road. Meet here for escort before proceeding onto the jobsite.