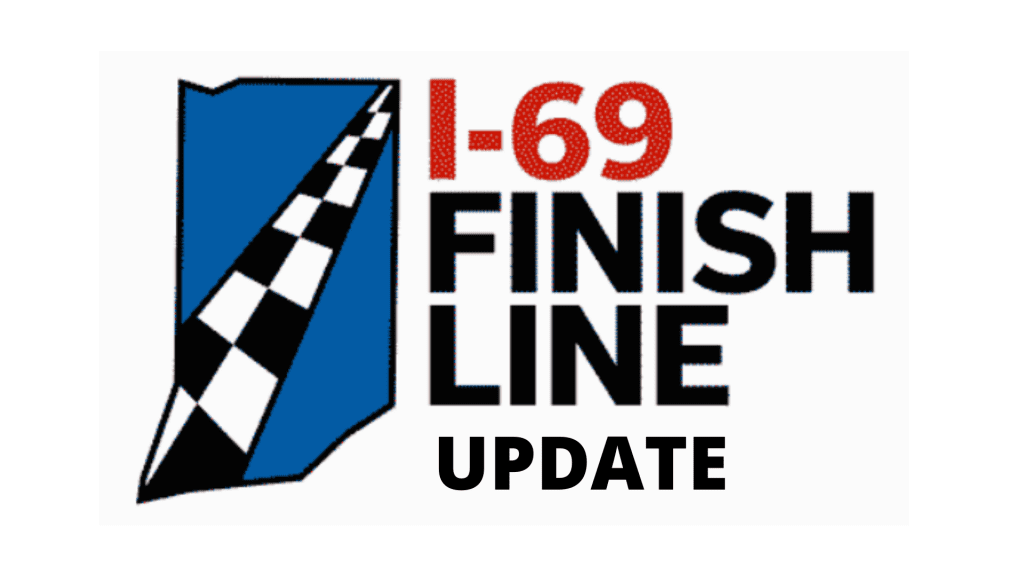 Martinsville
SR 252 is currently experiencing increased construction traffic. On August 7, a minor lane shift with flagging will occur near Hospital Drive. While first responders have priority, it may still be best to avoid the SR 252 area when possible.
Southview Drive between the Williamsburg Apartments and Mahalasville Road is expected to be fully open next week, depending on weather. However, it is currently available for emergency services if needed.
Concrete paving on SR 37 is ongoing and asphalt paving crews with flagging operations may occur throughout other areas of the project. Current areas of increased activity will include Gardner Avenue and Southview Drive.
SR 37 between SR 39/Morton Avenue and Morgan Street is closed to north-south traffic. Access across SR 37 is at Burton Lane, Ohio Street, Grand Valley Blvd., SR 252 and SR 44. Access between SR 252 and SR 44 will use Morgan Street between Hospital Drive and Ruben Drive.
Northern Morgan County
SR 37 from Morgan Street to SR 144 is restricted to one travel lane in each direction. Watch for trucks exiting and entering southbound SR 37 as paving continues.
On or after August 9, southbound SR 37 between Henderson Ford Road and Morgan Street will be switched to a new southbound lane. On or after August 14, the northbound SR 37 traffic between Morgan Street and Henderson Ford Road will be switched to a new southbound lane.
The Twin Branch Road connection to northbound SR 37 will be closed on or after August 14, as will access from southbound SR 37 to Twin Branch Road. Emergency access from Twin Branch Road to northbound SR 37 will re-open on or after August 17.
Teeters Road (east approach), Ozark Fisheries Drive, and Myra Lane (east approach) are right-in, right-out intersections. Myra Lane (west approach) is closed. Access to these locations will be modified during the switch of SR 37 traffic. Refer to the attached maps.
Ennis Road access to SR 37 is closed. The intersection is barricaded but available for emergency access only.
Watch for flaggers on Old SR 37 north of SR 144. There may be lane restrictions associated with pavement patching.
Huggin Hollow Road north of SR 144 will close on or after August 9. Shell gas station, storage facility and BP gas station will maintain access from SR 144. Properties north will be detoured from SR 144 to Old SR 37 and then south on Huggin Hollow Road.
On SR 37 between the Crooked Creek bridge and Big Bend Road there is an emergency crossover available for emergency use only. There are barricades that will need to be moved.
Banta Road (west approach) between Huggin Hollow Road and SR 37 remains closed.
Rolling stops for SR 37 traffic could occur between 9 a.m. and 4 p.m.
Johnson County
Northbound SR 37 lane closures between Stones Crossing Road and Olive Branch Road may occur between 9 a.m. and 4 p.m.
Access road along the east side of SR 37 between Travis Road and Stones Crossing Road is open. All Stones Crossing Road and Travis Road access to SR 37 is permanently closed.
Lane shifts are in place in the SR 37 northbound and southbound lanes between Fairview Road and SR 144. An 11-foot width limit is in effect for the lane-shifted areas.
Watch for truck traffic entering and exiting the construction zone. There may be short traffic delays.
Marion County

Watch for flaggers at Wicker Road east and west of SR 37, as well as intermittent flagging to assist trucks crossing SR 37 at Fairview Road and County Line Road, and on Fairview Road between Bluff Road and Morgantown Road for utility work.
Thompson Road between Warman Avenue and the north location of Stoops Truck Sales will be closed permanently on or after September 1. SR 37 access to Sunshine Gardens will be from Epler Avenue.
Mooresville Road over I-465 will close on or after August 16. Keystone Avenue over I-465 will close on or after August 23.
A new traffic signal has been installed at Fairview Road and Bluff Road. It will be a 4-way stop condition with signal flashing red in all directions initially. Signal will be activated soon.
Watch for increased I-465 traffic with the closure of the I-65/I-70 North Split.