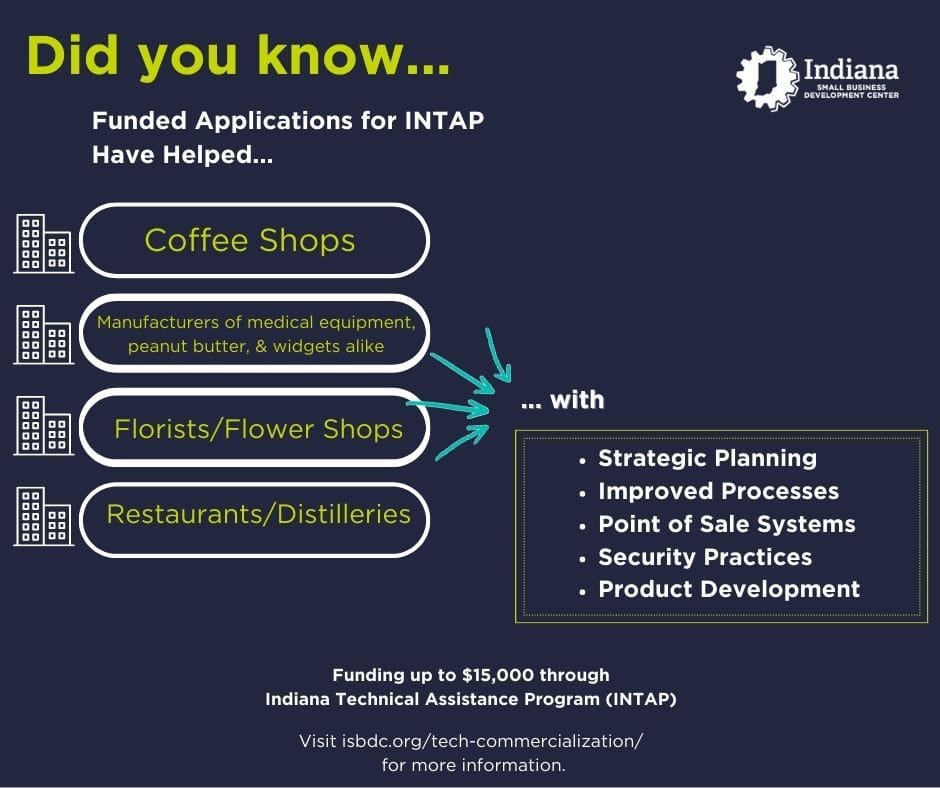 Applications for the Indiana Technical Assistance Program (INTAP) are now being accepted for 2023. The annual program helps small Indiana businesses complete growth and improvement projects by providing up to $15,000 in services from a qualified professional and technical vendor.
INTAP can be used in so many ways to help Hoosier businesses. If you're thinking about a building expansion, specialized training for your workforce, improving data protection, or anything else to improve and grow your business, you might be eligible for INTAP funding.
Learn more and start the application process soon, because the deadline to apply is Feb. 17.