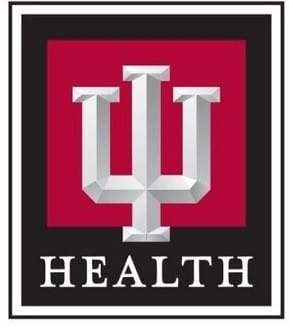 MARTINSVILLE, Ind. – Sometimes you get sick or hurt and while it's not an emergency, it's important to see a doctor sooner rather than later. IU Health Morgan's new primary care walk-in, opening on Tuesday, Nov. 8, is here to bring more convenient care to Morgan and surrounding counties.
Located in IU Health Morgan (2209 John R Wooden Dr, Martinsville, IN 46151) near the main entrance, the walk-in will be open Monday – Saturday, 7 am – 7 pm, no appointment needed.
"We have highly skilled providers that can take care of your medical needs when available appointments with your primary care provider do not fit your schedule," said IU Health Southern Indiana Physicians Office Manager Nicole Robinson.
This can include after-hours, Saturdays, or non-emergency situations that require a same-day appointment.
"IU Health Morgan is here to serve our community and offer the best quality care," said Robinson.
This team will provide care for conditions including:
Fever
Flu shots
Earache
Minor cuts that need stitches
Acute neck or back pain
Puncture wounds
Runny nose or chronic cough
Sinus trouble,
Skin rash, itch, or sunburn
Sore throat
Sprains
Tetanus shots
"This service was created because we saw a need in our community to bridge the gap between regular primary care appointments for long-term health and the emergency room, which is for life-threatening emergencies," said IU Health Morgan Chief Operating Officer and Chief Nursing Officer Jason King. "This offering is built and staffed by our own team, so our community can count on the same great care they've come to expect at IU Health Morgan."
Patients' IU Health primary care providers will be able to review all documents from visits to this office for more comprehensive care.
About Indiana University Health
Named among the "Best Hospitals in America" by U.S. News & World Report for 23 consecutive years, Indiana University Health is dedicated to providing a unified standard of preeminent, patient-centered care. A unique partnership with Indiana University School of Medicine – one of the nation's leading medical schools – gives our highly skilled physicians access to innovative treatments using the latest research and technology. Learn more at www.iuhealth.org.