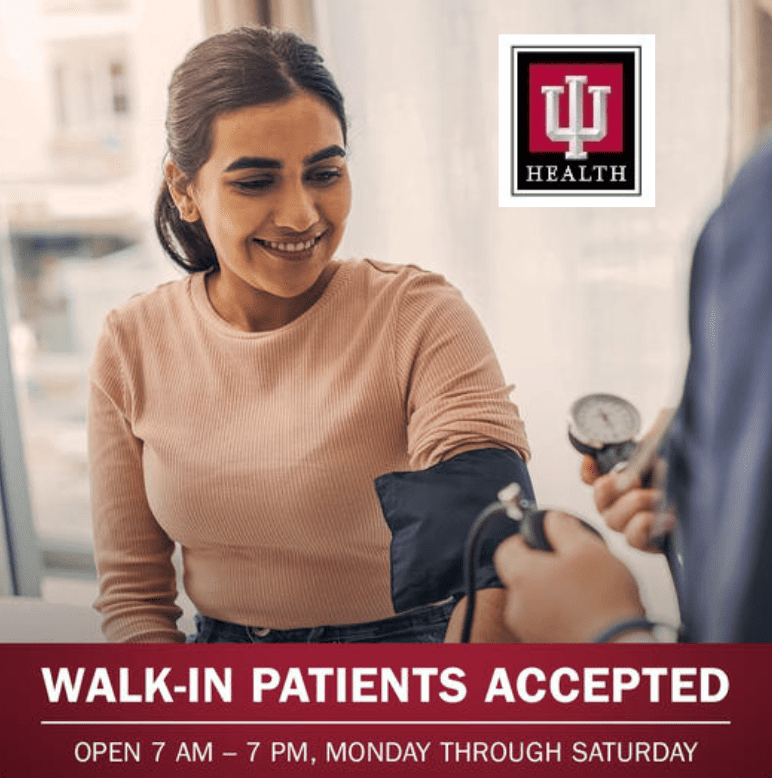 At IU Health Morgan Walk-In, you'll be able to get highly skilled primary care—when, where, and how you need it.
Located in IU Health Morgan (2209 John R Wooden Dr, Martinsville, IN 46151) near the main entrance, this service is available Monday – Saturday, 7 am – 7 pm, no appointment needed.
This team will provide care for conditions including fever, flu shots, earache, minor cuts that need stitches, acute neck or back pain, puncture wounds, runny nose or chronic cough, sinus trouble, skin rash, itches, sunburn, sore throat, sprains, and tetanus shots.
Located at IU Health Morgan inside the main entrance, door 7.
IU Health Morgan
2209 John R Wooden Dr
Martinsville, IN 46151
Hours – 7 am until 7 pm