Ivy Tech Community College Bloomington has named Annie Gray as Dean of the School of Arts, Sciences, and Education and Teaching and Learning. She most recently served as Department Chair of English and replaces Martin Wolfger, Ph.D., who assumed the role of Vice Chancellor for Academic Affairs on May 1.
"With a remarkable tenure of more than two decades, Dean Gray has been an indispensable asset to the College, both with her dedication and commitment to teaching and learning and her outstanding organizational and program management skills," Dr. Martin Wolfger said. "Dean Gray will undoubtedly excel in her new role, as she aims to inspire faculty to innovate while fostering an inclusive space for our diverse student body."
In her previous role, Gray effectively collaborated with students, faculty, and staff across disciplines, reflecting her dedication to academic growth and development. Gray supported transformative initiatives at the College, including aligning English course instruction with current practices, establishing a literary magazine, and founding of the Center for Online Writing Support for students. She embraces data-driven change and assists faculty with adapting to new methodologies. 
"I'm looking forward to working with the faculty and students in the School of Arts, Sciences, and Education to advocate for the liberal arts and their important role in building the critical thinking and communication skills needed in today's workforce and for today's citizens," she said.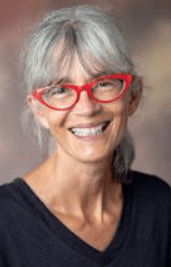 The School of Arts, Sciences, and Education is the largest School at Ivy Tech Bloomington, serving students in all degree-seeking and four-year transfer programs.
Gray earned her master's degree and completed her Ph.D. coursework and exams in English at Indiana University. She is certified in Teaching English to Speakers of Other Languages (ESOL) and has recently finished the Association of College and University Educators (ACUE) year-long program in effective online teaching. She has served in various leadership positions at Ivy Tech for the last 20 years.
Ivy Tech Bloomington offers more than 40 career and four-year transfer programs, with courses that start multiple times per year for quick entry and graduation. To get started, apply for free online at ivytech.edu, call 812-330-6013, or email askBloomington@ivytech.edu. For information on free training programs at Ivy Tech Bloomington, visit ivytech.edu/bloomington/NLJ.
About Ivy Tech Community College
Ivy Tech Community College is Indiana's largest public postsecondary institution and the nation's largest singly accredited statewide community college system, accredited by the Higher Learning Commission. Ivy Tech has campuses throughout Indiana and also serves thousands of students annually online. It serves as the state's engine of workforce development, offering associate degrees, long- and short-term certificate programs, industry certifications, and training that aligns with the needs of the community. The College provides a seamless transfer to other colleges and universities in Indiana, as well as out of state, for a more affordable route to a bachelor's degree.