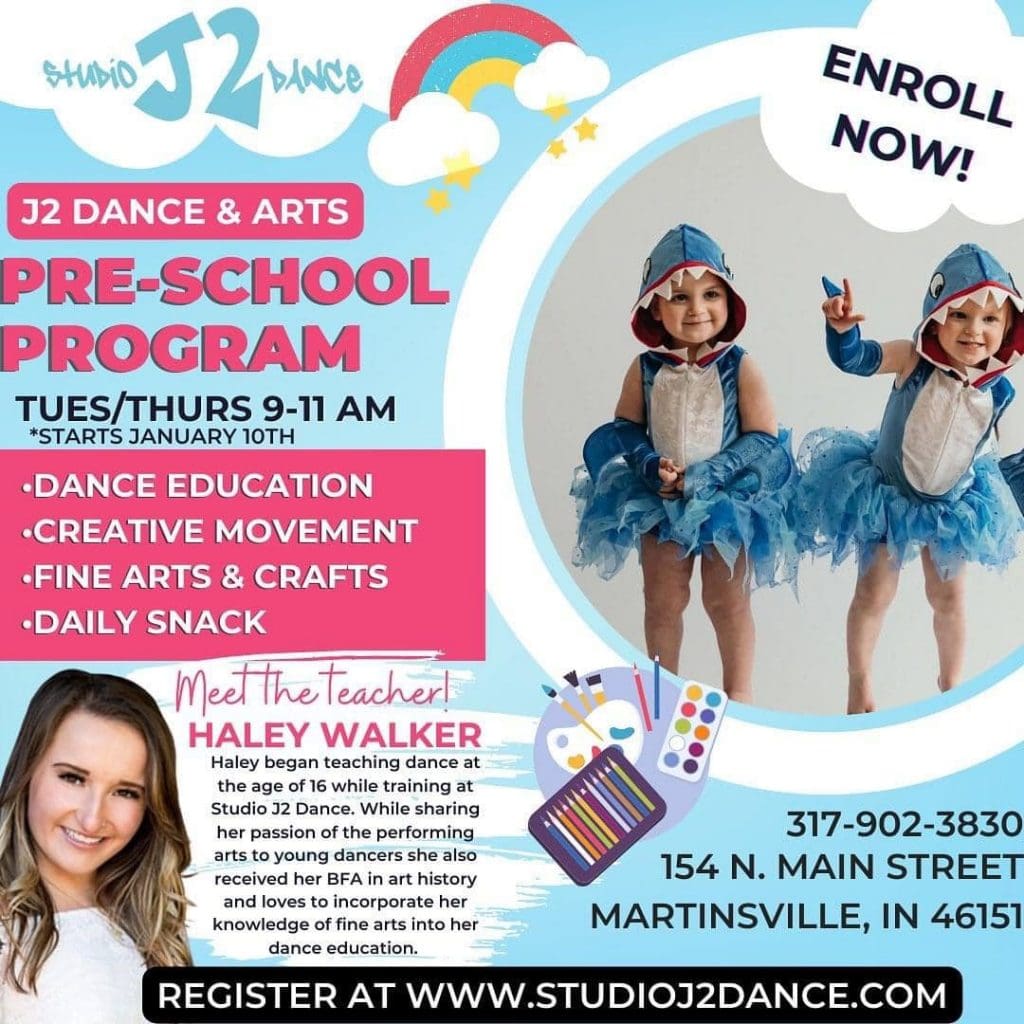 We are so excited to announce our new J2 Dance & Arts Preschool Program! 
This dance & arts preschool program will introduce expression through creative movement as well as focus on artistic development through the fine arts. Students will get the opportunity to make crafts and experiment with different mediums in art! A snack will also be provided daily.
Tuesday/Thursday: 9-11 am
Ages: 3-5
Starts on January 10th!
Reserve your spot at www.studioj2dance.com or visit the front desk for more info and pricing details!