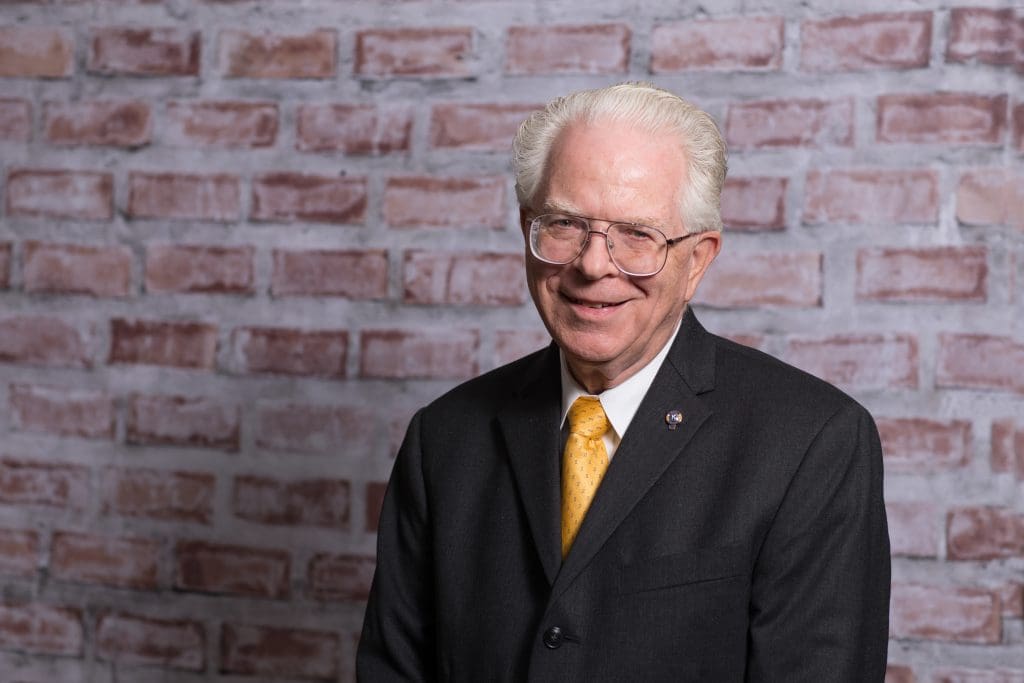 Martinsville, Indiana, April 6, 2021 — On behalf of its board of directors, Chairman Dan Moore congratulates James "Jim" Johnson for 50 years of service with Home Bank.
Johnson joined Home Bank in 1971. During his tenure, he has served in the roles of Vice President, Chief Financial Officer, and President/CEO, retiring in 2005. Johnson continues to serve as a member of the Board of Directors.
In 2015, Home Bank established a program that annually presents scholarships to local seniors. These are given in honor of individuals whose lives have impacted Home Bank and our community in a significant way. In 2021, a new award has been established in Johnson's honor to join those currently presented in the names of Gene R. Levell, JK Daily, and Ruth Rusie.
"This year marks a major milestone in Jim's long and distinguished career," stated Moore. "We extend our congratulations and heartfelt appreciation for his major contributions to our institution.
Chartered in 1890, Home Bank SB is a community bank with offices in Morgan, Johnson, and Hendricks Counties. As a mutual institution without private ownership or stockholders, the bank's profits are allocated to its capital reserves, resulting in greater fiscal strength and resources for our community