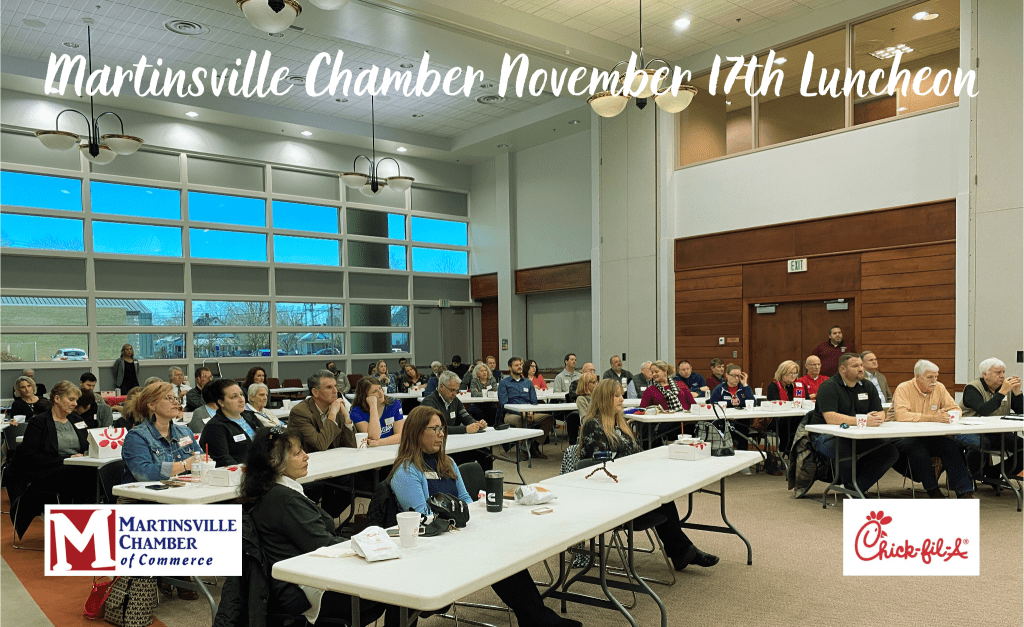 Martinsville Chamber November Luncheon
Friday, November 17th, 11:30 am – 1:00 pm
Morgan County Admin Building 180 S. Main St
Invite your friends and colleagues and join us on Friday, November 17th, at 11:30 am in the Lucille Sadler Room in the Morgan County Admin Building. Our final luncheon meeting of 2023 will feature Sharon Goodin, STEM Coordinator for MSD of Martinsville and STEAM Teacher at Brooklyn STEM Academy, and Shannon Adams, Assistant Principal at Martinsville High School as our presenters. The topic this month is Artesian Innovation STEM Education and we will be discussing how the MSD of Martinsville is aligning with the Indiana Department of Education's vision for STEM programming and how that supports the Indiana and Martinsville Chamber's mission. We will look at the curricular and career pathways K-12, focusing on high school with vertical supports in K-8 programming.
Lunch, catered by Chick-fil-A, is just $10, and we welcome all guests. BMO will be our November spotlight business, and we will welcome new members. All those attending will get the opportunity to introduce themselves and their company or organization.
Donations of door prizes are welcome and are great exposure for your business.
**Please note that due to the ongoing construction of the Morgan County Judicial Campus, parking is available in the new parking lot on Mulberry St., with the entrance on Columbus St. Please enter and exit the building through the new entrance on Main St.