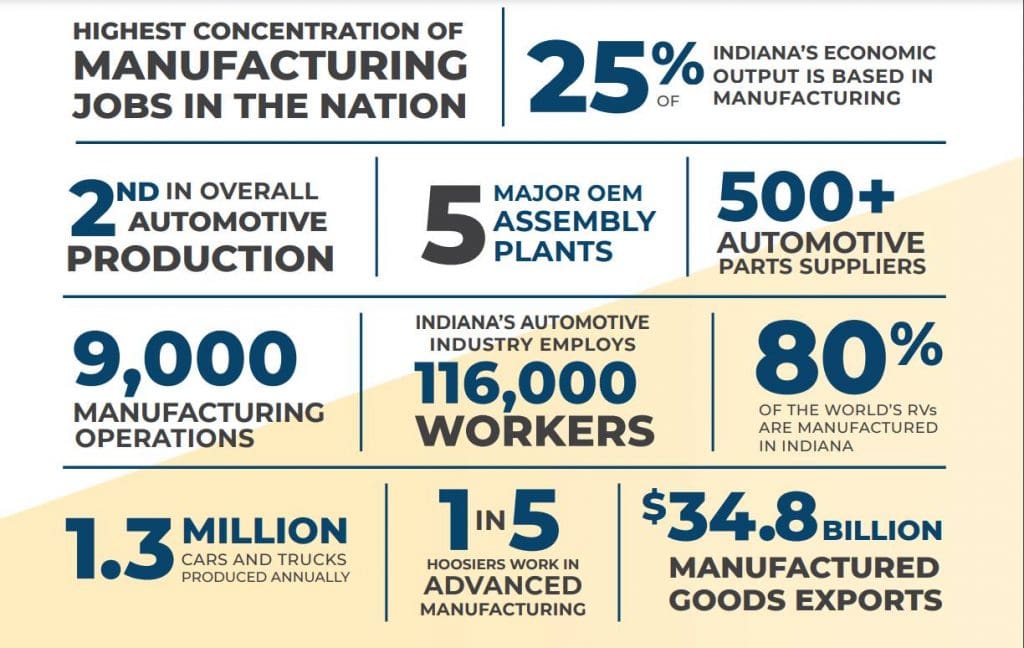 Manufacturing Day is in two days! Did you know 20% of Hoosiers work in advanced manufacturing? Indiana has continued to position itself as a leader in manufacturing with a strong legacy in automotive manufacturing, a deep pre-existing network, supply chains, and attractive employee benefits, including financial incentives.
In fact, Indiana offers:
– A top-ranked business environment
– A robust talent pipeline
– Nationally-ranked universities with world-class engineering and manufacturing degree programs
– Training initiatives like Next Level Jobs include a powerful advanced manufacturing track dedicated to automation and robotics technology
– The Indiana Small Business Development Center Manufacturing Initiative, which offers Hoosier businesses in the manufacturing sector access to no-cost, confidential specialty business advising and training.
For leaders looking to make strides in the manufacturing space, Indiana offers a supportive environment with benefits for employees and companies in equal measures.