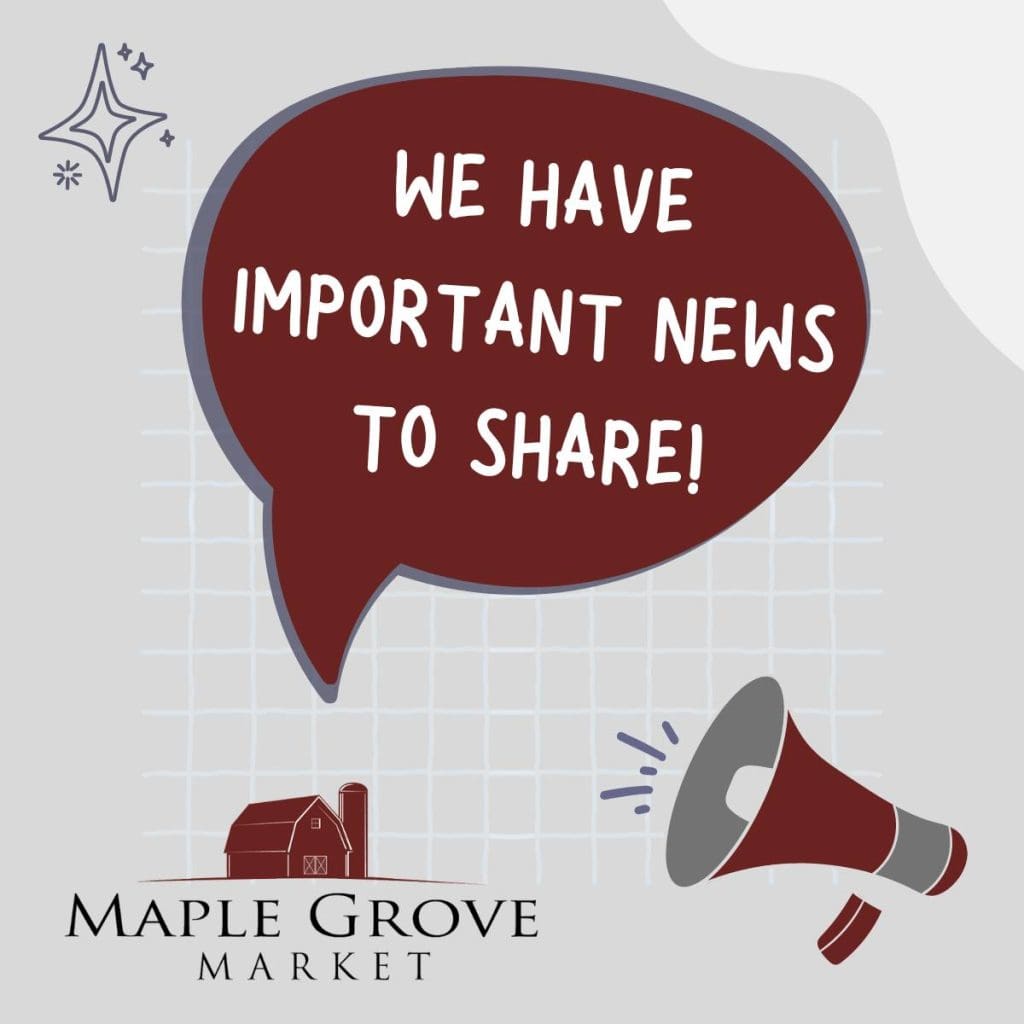 Change is a positive thing, and we want to share some upcoming changes that will be happening on the farm. As of July 30, Maple Grove Market will be officially closing our market location.
We are certain there will be many questions and we want to be completely transparent about why we will be closing our brick-and-mortar location. We run three other growing and successful businesses including Bright Excavating, Bright Property Management and C&A Bright Farms – our livestock and custom hay operation. There aren't enough hours in the day to give all of them the attention they deserve and focus on the most important thing – our family. We had to make some hard decisions and commit to putting our time and resources into the ones that give us the most return on our investment and have the most opportunity for the future.
There are some important things we want our loyal customers to know about these changes:
We will continue to provide our community with farm-to-table, pasture-raised meat including beef and pork in whole, half, and bundle options. Information about availability and ordering will still be posted on our Facebook page.
Gift cards will be honored through July 30. If you have unused gift cards, please visit the market soon to make your purchases.
If you have empty milk bottles, please return these to the market by July 30 to collect your deposit.
We have made the decision to cancel this year's Sweet Corn Festival. We love having visitors on the farm and will continue to find ways to give back to our amazing community.
The market will be business as usual through July 30. As we get closer to this date, watch our Facebook page for sales and specials that will help us move inventory that will no longer be offered.
Thank you to our loyal customers. We aren't going away; we will just be switching gears a bit to focus on what is best for our family and our farm.