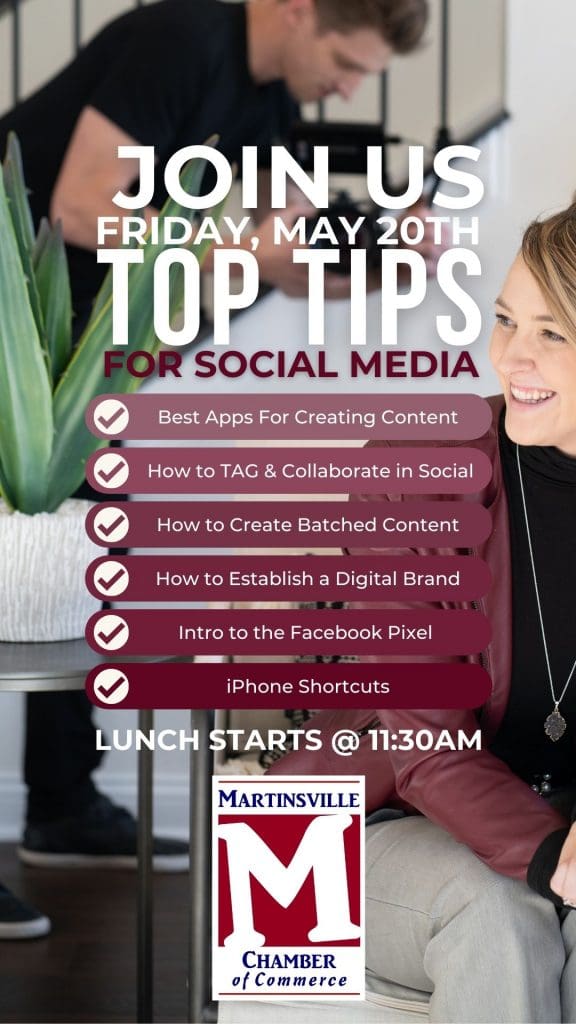 May Chamber Luncheon
Friday, May 20th
11:30 am – 1:00 pm
Morgan County Admin building
180 S. Main St.
You're invited! Plan now to join us for our May Chamber Luncheon on Friday, May 20th, at 11:30 am at the Morgan County Admin Building, 180 S. Main St. Danielle Stiles, our featured speaker, and social media coach, will speak on "Top Tips for Social Media."Understanding how to show up online is not only overwhelming, it can be extremely time consuming!
During our time together, we will break down the fundamentals of building a successful online brand, the best apps for creating content, and how to collaborate with other local businesses. You will walk away from this session with actionable steps to streamline your process, reach new audiences, and a greater understanding of how you can leverage Social Media to grow your business in 2022. Bring your notepad and your questions for this interactive session with Danielle Stiles, local Social Media Coach.
Lunch, sponsored by Costin Funeral Chapel and provided by the Waffle Whitch, is just $7 (or use your pre-pandemic luncheon punch card). This is another great opportunity to catch up with your chamber friends IN PERSON.
Donations of door prizes are welcome and great exposure for your business!
Questions? Call Jamie at 765.342.8110.