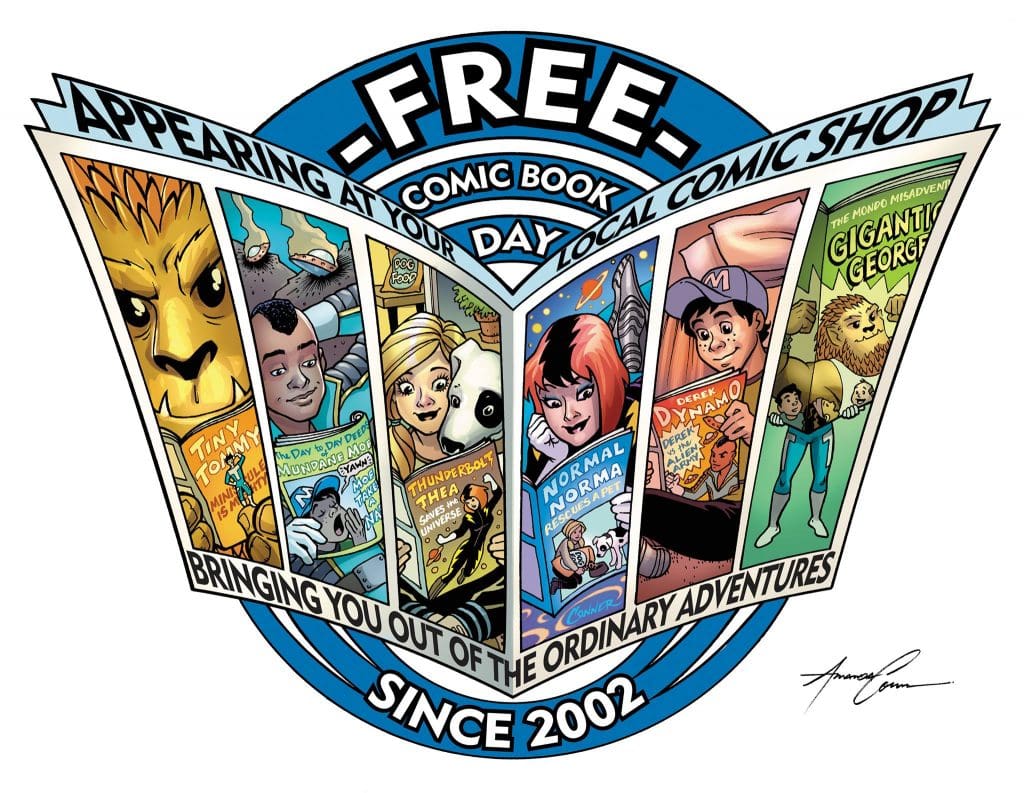 STARRING GUEST ARTISTS MATTHEW SKILLERN, RON BRAUN, MITCHELL CAVER, JOHN BUCHANAN, JASON KEITH PHILLIPS, RHETT WHITTINGTON AS WELL AS RUPERT FROM SURVIVOR AND THE AMAZING RACE.
Free Comic Book Day was conceived by Joe Field, a California-based comics retailer, event promoter and partner in WonderCon. In 2001, Field noted how successful feature films based on comic book franchises were providing the comic book industry with a positive cultural and financial turnaround from the speculator bust of the mid-1990s.
According to Diamond Comic Distributors, which facilitates and promotes the event,[3] over 2,000 stores participated in the inaugural Free Comic Book Day and gave away more than 2 million comic books[8] from 4 publishers.[9] The following year, 29 publishers participated.[8] Attendance at FCBD 2012 exceeded one million, with over 3.5 million comics given away.[1][10] In 2015, 2,340 retailers ordered 5.6 million comic books to give away.[11]
While giving out free comic books on FCBD, participating retailers often run additional promotions. This can include sales on selected merchandise, creator signings, prize raffles, cosplay contests, charity drives, karaoke,[12] and art exhibitions.[13] The event quickly grew to become a major celebration of comic book culture[14] and fan clubs may volunteer to support local stores and help manage the crowds of people attracted to the event. Cosplayers may be enlisted to entertain the lines outside the stores and pose for photos