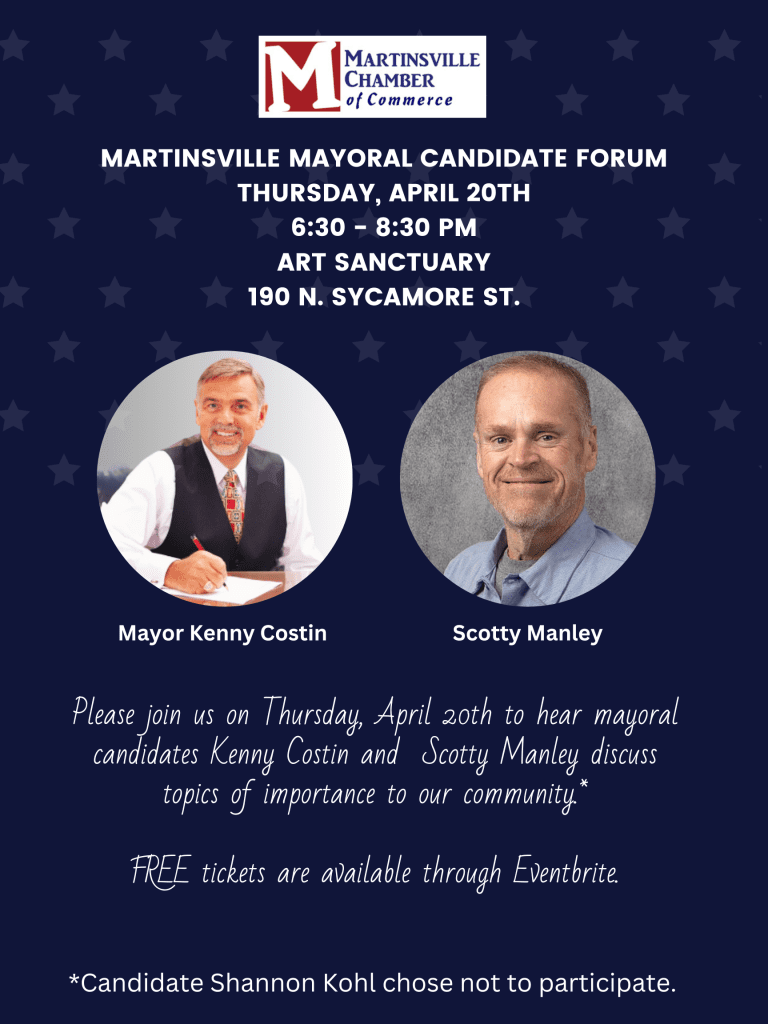 UPDATE: ALL AVAILABLE TICKETS HAVE BEEN DISTRIBUTED. Please check back here or visit our Facebook page to watch the recording of the forum.
Join us at the Art Sanctuary on Thursday, April 20th, 6:30 – 8:30 pm. to hear mayoral candidates Kenny Costin and Scotty Manley discuss topics of importance to our community.*
Tickets are FREE and available at the Eventbrite link below.
Topics that may be addressed by the candidates include:
• About the Candidate – This will be an opportunity for candidates to emphasize their vision, priorities, qualifications, and strengths.
• Community & Economic Development – Because we are a member organization for businesses and organizations, many of the questions will fall in this area and might include questions about residential, commercial, and industrial growth, and workforce development.
• Budget & Staffing
• Parks & Recreation
• Public Safety
*A third candidate, Shannon Kohl, chose not to participate.