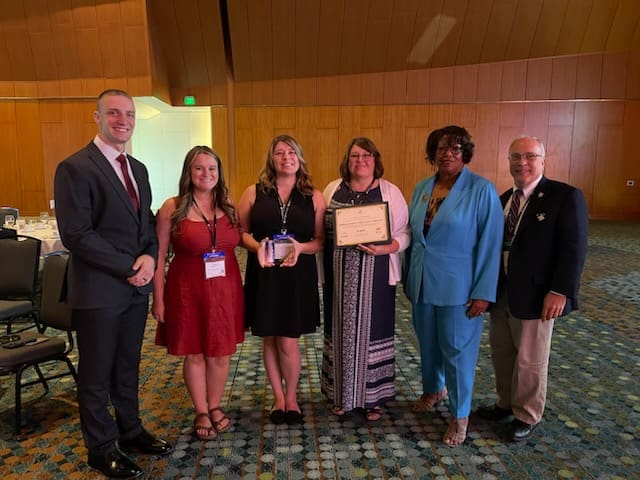 NATIONAL CENTER FOR MISSING AND EXPLOITED CHILDREN HONORS MORGAN COUNTY PUBLIC SAFETY DISPATCH
MARTINSVILLE, IND. – Last week, Morgan County Public Safety Dispatch was recognized by the National Center for Missing and Exploited Children (NCMEC) at the 2023 International Conference of the Association of Public Safety Communications Officers (APCO) in Nashville, Tenn.
The Missing Kids Readiness Program (MKRP) promotes policies and best practices for responding to calls of missing, abducted, and sexually exploited children. Member agencies are publicly recognized by NCMEC for meeting essential training and policy elements demonstrating preparedness for responding to a missing or sexually exploited child incident. To become a member of the MKRP, public safety staff completed specialized online training and adopted the NCMEC's Law Enforcement Model policy and
procedures for reports of missing and abducted children.
"I am extremely proud of our team of 911 professionals for their commitment to this program which serves to protect the most vulnerable," said Scott Hamilton, Director of Morgan County Public Safety Dispatch.
The agency is now one of approximately 375 public safety agencies across the nation to join this prestigious network. "This recognition demonstrates Morgan County Public Safety Dispatch's commitment to excellence in public safety services and shows our dedication to safeguarding children from abduction, sexual exploitation, and other related risks," Hamilton added.