MARTINSVILLE, IND. – Morgan County Public Safety Dispatch was recently honored by NENA, the National Emergency Number Association, for its dispatch training and quality assurance programs and the policies to support those programs. The NENA Partners in Education Recognition (PIER) award has only been earned by four public safety dispatch organizations worldwide.
Scott Hamilton, Director of Morgan County's Public Safety Dispatch, along with Deputy Director Zachary Worth and Training Coordinator Chelsi Massey, traveled to the NENA national conference in Grapevine, Texas, to attend the President's Luncheon and be recognized for the award.
Hamilton said, "Our PIER award is an organizational achievement made possible by a dedicated team that truly has the drive and desire to continually educate themselves in their profession to provide the best possible service to the public and first responders in the field."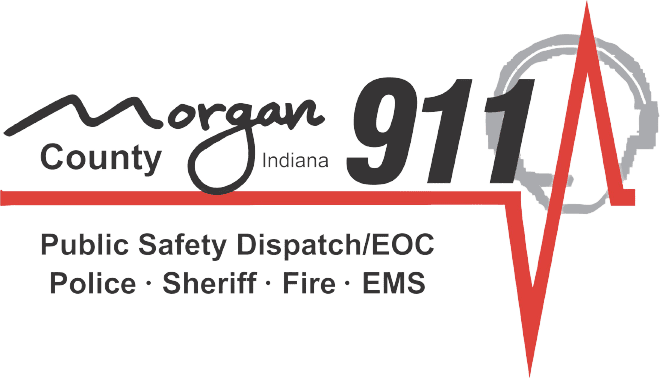 Morgan County Public Safety Dispatch fields an average of 476 911 calls from across the county each week. Its award-winning education program allows these "first" first responders to answer the call and help those in need using all the skills and knowledge obtained through their professional development training.
Hamilton added, "Morgan County is truly fortunate to have this nationally recognized team of 911 professionals who are the "Right People at the Right Time in the Right Place" to provide such a vital service.
Watch the YouTube video featuring Hamilton and Deputy Director Zachary Worth that was shown as part of the award ceremony.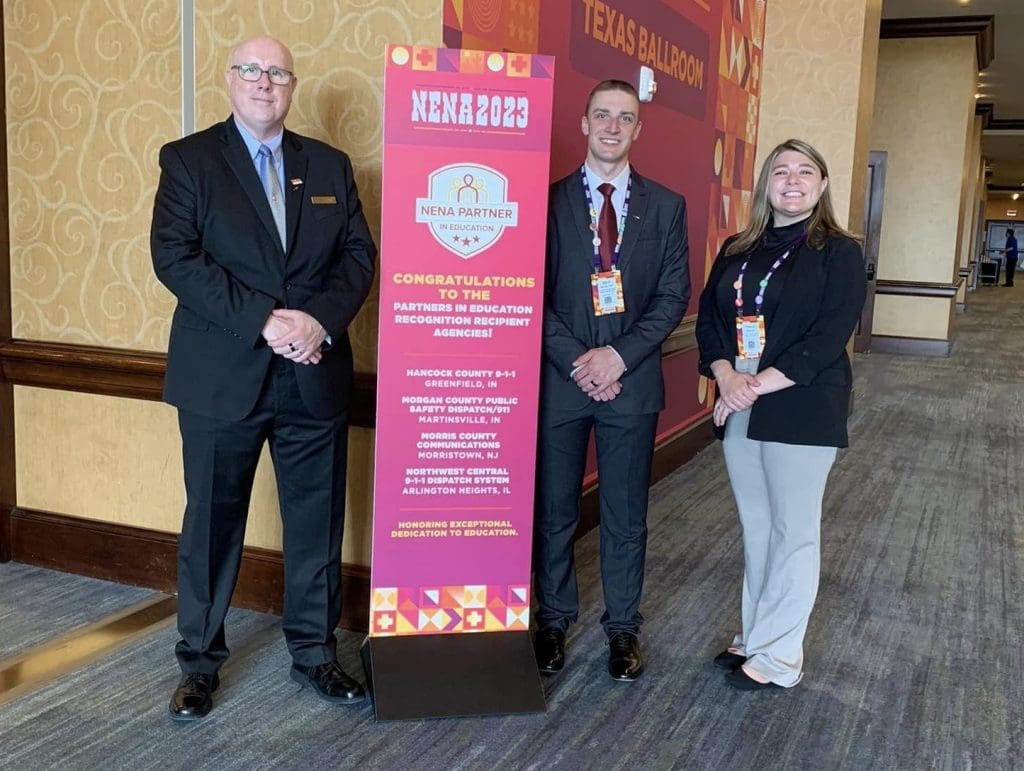 L → R: Scott Hamilton. Zachary Worth, Chelsi Massey