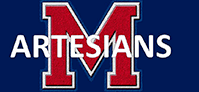 1) Kindergarten Fair
Our 3rd Annual Kindergarten Fair will be held on Wednesday, February 24th and Thursday, February 25th. The event will be smaller this year but still fun for the kiddos with our circus theme, food and prizes. Parents can speak with our 7 elementary schools and learn about our transportation, food/family/special services and enroll. Nurses onsite for vaccinations between 5:30pm – 7:30pm each evening.
As students arrive, we'll have a backpack for each of them full of prizes and info about our district. In addition, we've connected with local restaurants to add coupons and freebies for the backpacks.
Wednesday, February 24
11am – 1pm
2pm – 4pm
5:30pm – 7:30pm
Thursday, February 25
Location: Central Education Center (CEC)
Event by appointment only. Due to safety precautions, each appointment is reserved for 1 student and 1 parent/guardian only.
To make an appointment, https://www.msdofmartinsville.org/kindergarten-enrollment/
2) Enrollment
MSD enrollment is open for new and transfer students. For questions or more info, please visit our website, https://www.msdofmartinsville.org/enrollment/.