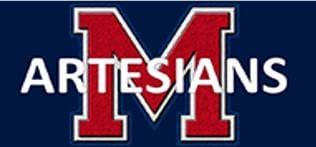 1) ARTIES SUMMER PROGRAMS 2021; CHOOSE YOUR ADVENTURE!
We are pleased to introduce Arties Summer Programs 2021, fun, summer enrichment classes for kindergarten through 12th-grade students created by our amazing teachers. With programs such as Arctic Blast, wherestudents will learn about penguins and math, or A Trip to Tahiti,with students investigating how islands are formed, sampling traditional food, and creating their own Polynesian tattoo, students will have a ton of fun this summer as they explore and discover.
"The MSD is excited to offer students a wide variety of experiences this summer to reignite a love of learning! Our teachers have risen to the challenge to provide engaging opportunities for our students to participate in! It is an amazing way for students and staff to enjoy learning together" – Mr. Craig Buckler, assistant superintendent, MSD of Martinsville.
We are offering two sessions. Sign up for one or both sessions:
Session One*
Monday, June 7 – Thursday, June 10
Monday, June 14 – Thursday, June 17
Session Two*
Monday, July 19 – Thursday, July 22
Monday, July 26 – Thursday, July 29
*Please note some programs have modified dates.
To learn more about our programs, please visit our website, https://www.msdofmartinsville.org/arties-summer-programs-2021/.
All Arties Summer Programs are free and include transportation to and from school. Breakfast and lunch are also included. Sessions run Monday through Thursday from 8:30 am – 11:30 am. Programs will be held at Smith Fine Arts Academy and Martinsville High School. Student participation is encouraged but not required.
Funding for Arties Summer Programs 2021 is provided by the ESSER Grant from the Indiana Department of Education.