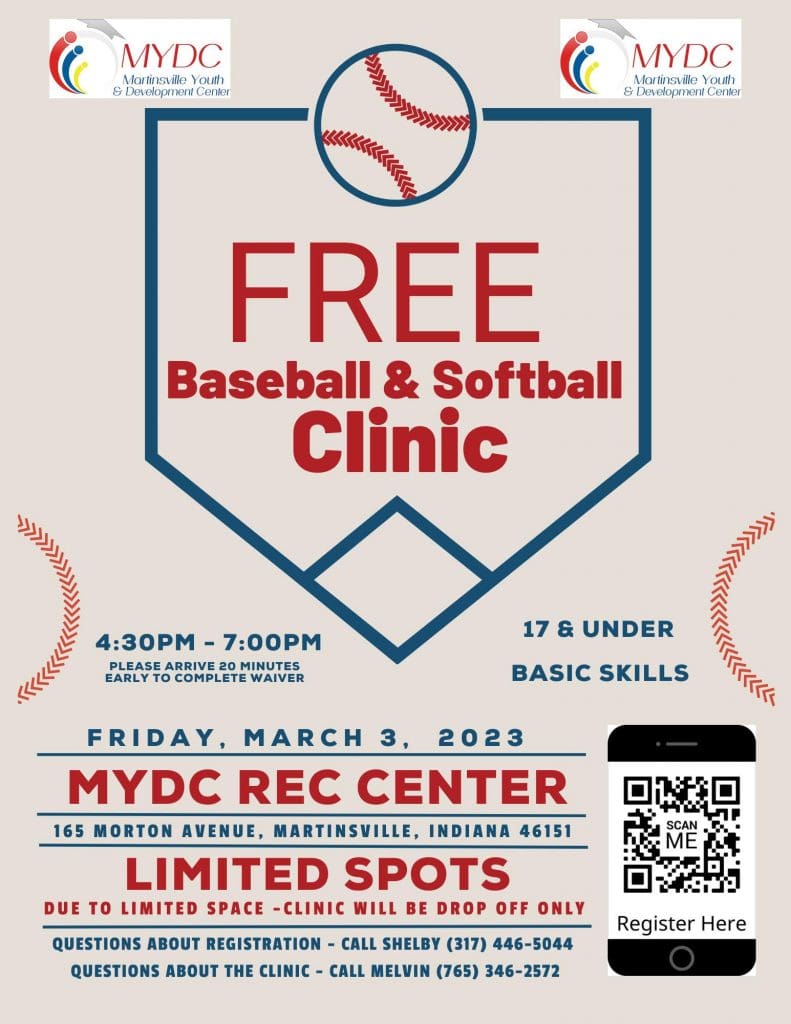 The Martinsville Youth Development Center is hosting a free baseball & softball clinic, Friday, March 3rd, 4:30 pm – 7:00 pm.
Spots are limited. Youth members MUST register prior to the event.
Questions regarding registration – Shelby @ 317-446-5044
Questions regarding the clinic – Melvin @ 765-346-2572
Due to limited space, the clinic will be drop-off only after a parent/guardian completes a waiver. We encourage completing the waiver prior to Friday, March 3rd.