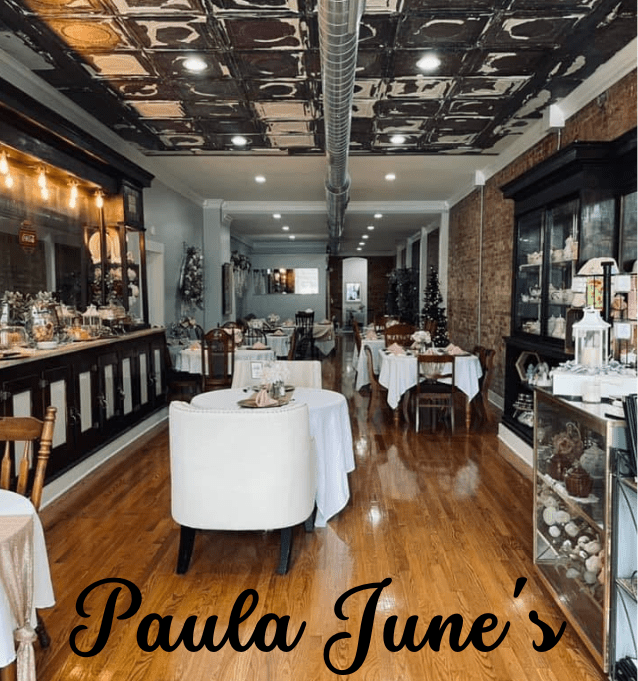 Happy Valentine's Day!
Paula June's
44 N Main St Martinsville, IN
On the Square
Make your Valentine's reservations at Paula Junes!
Tuesday, Feb 14, 5:00 pm – 9:00 pm.*
*Early dinner is from 5:00-7:00 and the second time slot is from 7:00-9:00.
Call 765-913-4191 to reserve your time slot.
Live music from 5:00 pm-9:00 pm featuring Clark Kinney on guitar and keyboard. He has an amazing playlist lined up.
Dinner Features:
Starter: includes Hot Italian Bread with dipping oil and your choice of wedge salad or Caprese salad.
Main course: your choice of Pecan Crusted Honey Bourbon glazed salmon or Thick cut smoked pork chop with apple compote.
Side: Choice of Gruyère and thyme stacked potato or Roasted asparagus w/lemon butter Parmesan.
Dessert: Chocolate-covered strawberries and a special layered Valentine's Napoleon.
$59 per person
Invite your friends and reserve a larger table for 2-3 couples. Reservations will go fast with the limited tables available.