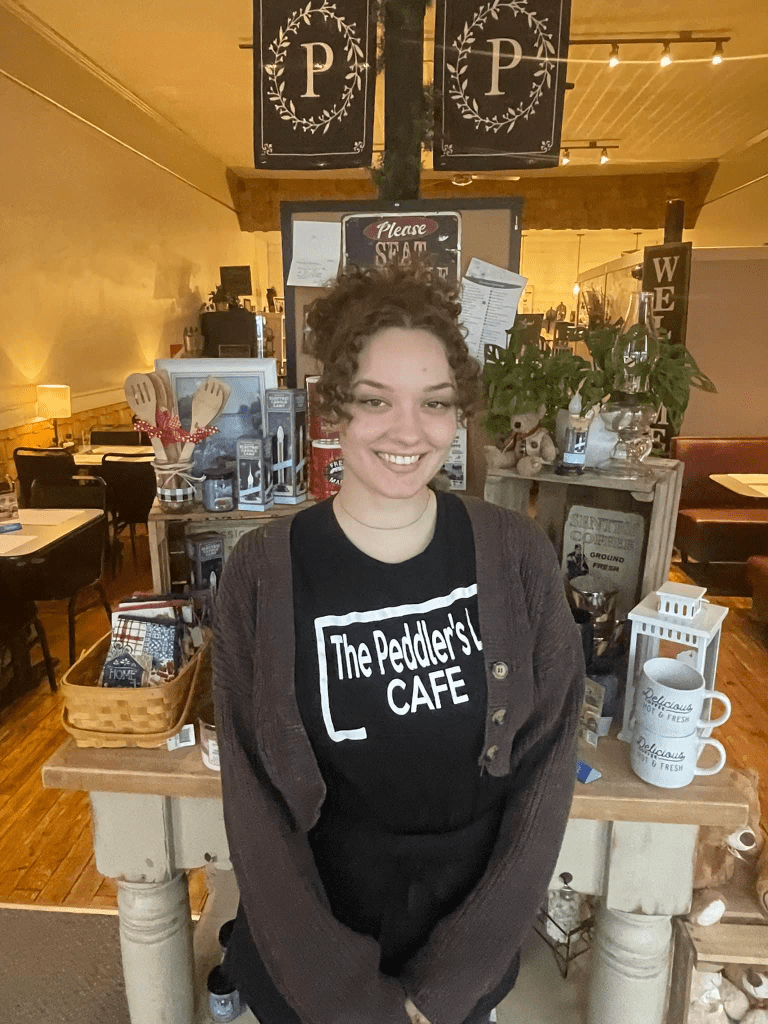 PLEASE help us celebrate the promotion of Naomi to store manager at the Peddler's Loft Cafe.
Naomi has been with me since November and has become a crucial part of growing my business. 
She has started the Peddler's Loft Cafe TikTok page and is instrumental in the media posts and pictures we all see daily.
Naomi is a resident of Martinsville and plans to attend Ivy Tech-Bloomington in the fall to study business administration.
Naomi has 8 brothers and sisters and loves to write, sing, and play music in her spare time.
Stop in this week and say Hi to Naomi!
— Shane Haley