Travel to Bethlehem to experience the first Christmas at Prince of Peace Lutheran Church's Annual Bethlehem Walk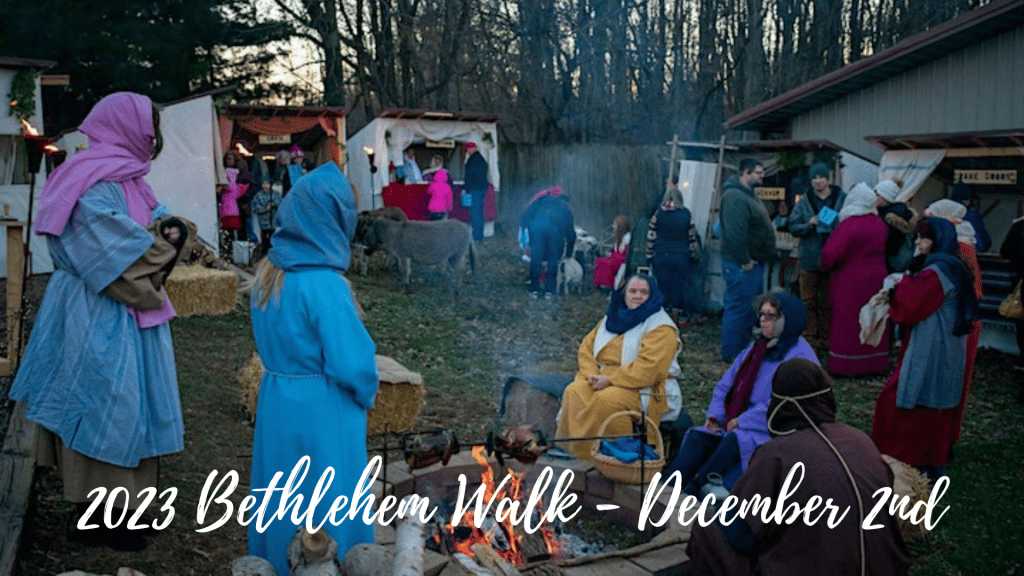 11th Annual Bethlehem Walk
Saturday, December 2nd – 5:00 – 8:00 pm
Prince of Peace Lutheran Church – 3496 E. Morgan St.
This expanded, live Nativity will take you back in time to experience a night like no other – the night our Lord and Savior Jesus Christ was born. The evening will begin in the church sanctuary with a short introduction and distribution of passports. Guests will then proceed outside to walk through the gates of Bethlehem to confront Roman guards and tax collectors, hear the words of the prophets and wise men, shop at the merchants' tents, encounter a variety of animals, and visit the inn and the stable. Tours are self-guided. Members of Prince of Peace will serve cookies and hot chocolate in Luther Hall following the Walk. Don't miss this opportunity to experience the true meaning of Christmas with your family and friends in a unique and engaging way.
"For unto to you is born this day in the city of David a Savior, who is Christ the Lord." – Luke 2:11
Please be advised that if you are traveling to Prince of Peace from the North, Google maps will direct you to turn right on Teeters Road (which leads you into Martinsville Golf Club) as you approach our church. DISREGARD THIS. Remain on Egbert Road, which becomes Morgan Street, until you reach our facility.