MARTINSVILLE – Mayor Kenny Costin has announced that John Richards will be the Chief of Police for the Martinsville Police Department. Chief Richards is a 22-year veteran of the department and advance through the ranks and was named Deputy Chief in 2019.
During his time in the department, Richards was in the patrol division for 19 years and was promoted to sergeant in 2011, serving as the night shift supervisor.  In 2017 Richards was transferred to the Detectives Division where he served until 2019.  During this time, he was on the Major Crimes task Force.  He was a member of the Morgan County SWAT Team from 2001 until 2019, serving as one of the team leaders.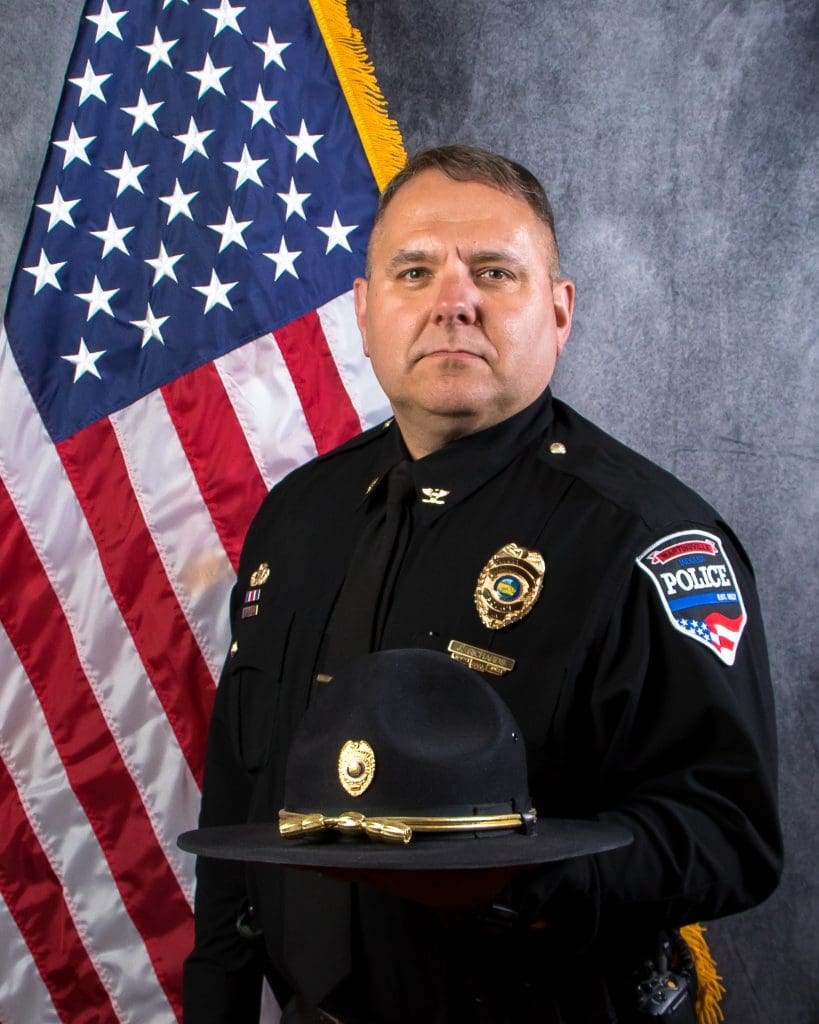 Richards attended the Indianapolis Metropolitan Police Department Leadership Academy in 2020. He has also served as a firearms instructor and Field Training Officer for many years.
Chief Richards has lived in the Martinsville community for over 20 years. He is married to Nan Richards and they have five children aged 13-24. Nan is one of our front-line heroes working as an Emergency Room nurse at St. Frances Hospital in Mooresville.
In making the announcement, Mayor Costin stated, "I believe that John brings much to the leadership of the department and will guide the necessary changes to the department for the betterment of the community."
Swearing-In Ceremonies will take place during the Monday, April 12, 2021, Common Council Meeting beginning at 7:00 PM in the Council Chambers of City Hall.