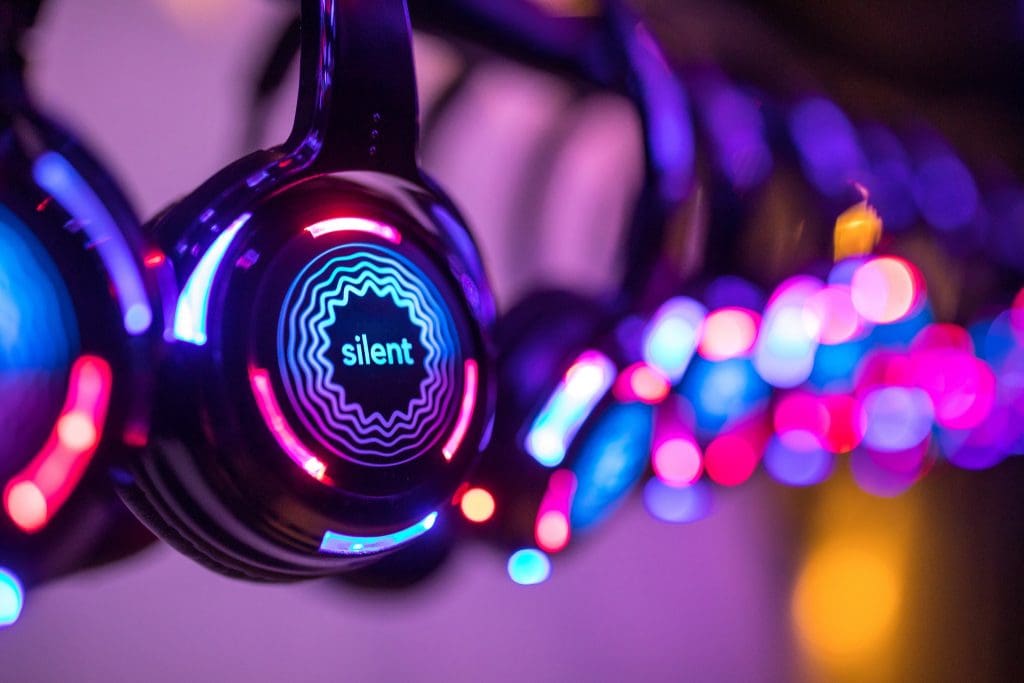 Come and dance to one of three channels, blue, red, or green and help raise money for Martinsville Rotary and other great local charities.
Friday, September 9th – 7:00 – 10:00 pm
Brickhouse on Main 128 N. Main St.
About this event
What is it?
A Silent Disco is an event where people dance to music heard through wireless headphones. The music is transmitted directly to each person's headphones – on three separate channels – rather than played through speakers. Those without headphones hear no music (other than people who sing along to what they are hearing). The three channels of music can be selected using a simple switch on each person's headphones, and the headphones light up blue, red, or green to show visually what channel you are listening to. People can dance to the same tune as others with them, or to their own selection. If you hear a song you don't like or get tired of a particular style of music, just switch channels.
Proceeds from this event will go to support Stability First, in Martinsville.
Playlists?
Blue – a mix of 70's and 80's dance hits and 80's and 90's alternative rock (eg Rick James, Devo)
Red – hip hop and current dance hits (eg Ed Sheeran, Doja Cat, Billie Eilish)
Green – classic rock and danceable country tunes (Bon Jovi, Mellencamp, Darius Rucker)
When is it? Friday, September 9th from 7-10 pm
Price? $20 in advance or at the door. Proceeds will benefit deserving local charities helping families.
Age? 21+
Cash Bar? YES!
Crowd Size? Attendance is limited to the first 150 people because there are 150 headphones!