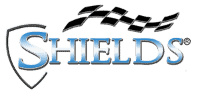 JOB AVAILABILITY:
We are hiring! Job openings are full time, Monday – Thursday 6:00am -5:00pm day shift and some openings for 2nd shift: Monday – Thursday 1:00 pm – 12 midnight.
All jobs are general labor located at our factory in Martinsville, IN.
Applicants must be able to lift 15-30 lbs. All onsite training; however, prior knowledge and skills are preferred. Please note on application if you have.
For inquires, please download and fill out the application below, or visit us in person at the address below. You may also contact us directly at info@racingshields.com.
FormTec Plastics – SHIELDS Windshields
1000 Industrial Drive
Martinsville IN 46151