What IS It?
A Silent Disco is an fun event where people dance to music heard through wireless headphones. The music is transmitted directly to each person's headphones – on three separate channels – rather than played through speakers. Those without headphones hear no music (other than people who sing along to what they are hearing). People can dance to the same tune as others with them, or to their own selection. If you hear a song you don't like, or get tired of a particular style of music, just switch channels.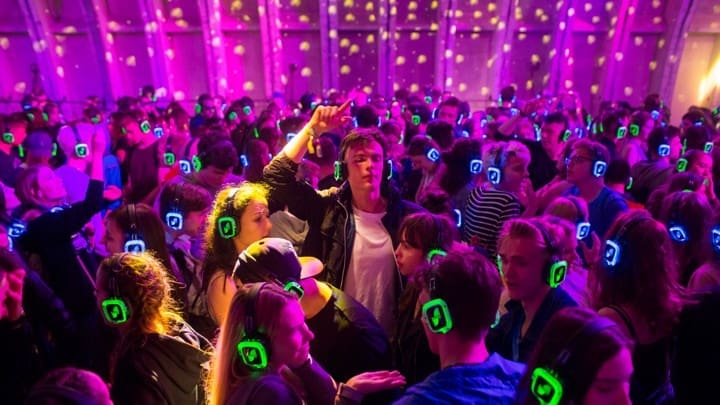 Check out this video to see a Silent Disco in action.

When is it?
January 25th, 7 p.m. to 11 p.m. at the Brickhouse on Main, 128 N. Main St. Martinsville

Who will be there?
This event is open to anyone age 21 or up, with a maximum of 150 people
Tickets?
$15 in advance, $20 at the door. http://martinsvillerotary.eventbrite.com
Why?
Because it's a lot of fun, AND you will help your local community. Proceeds from the Silent Disco will benefit the Community Foundation of Morgan County.