22 community-based organizations chosen for investments in programs that strengthen the health and well-being of families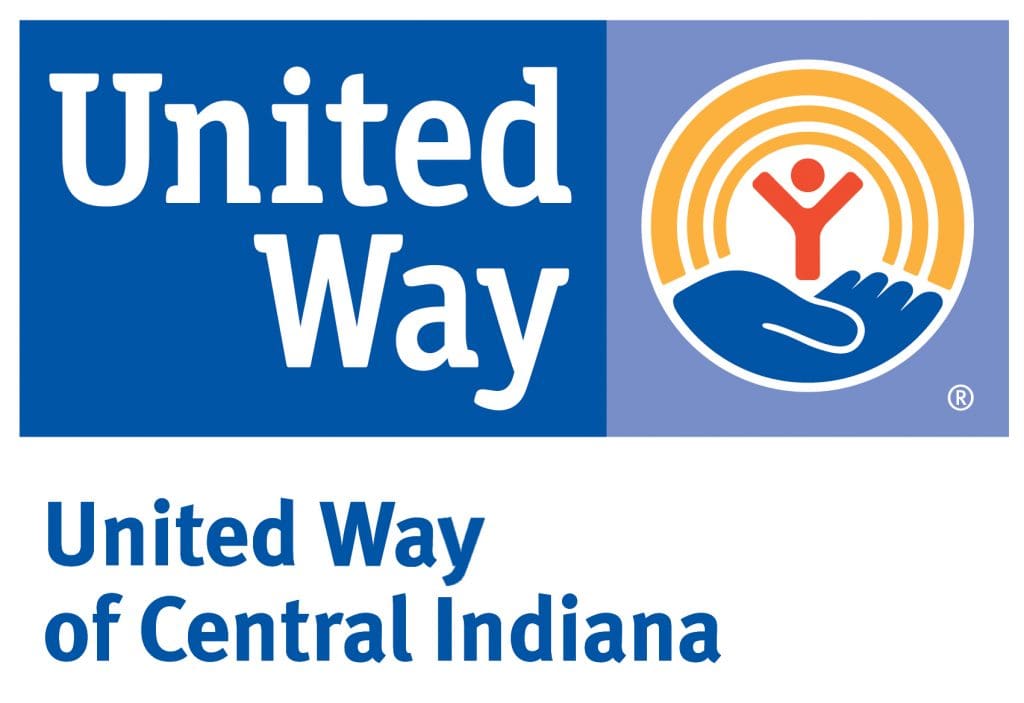 INDIANAPOLIS – United Way of Central Indiana selected 22 community-based organizations to receive grants totaling $6 million from its Family Opportunity Fund, one of three initiatives designed to reduce generational poverty in Central Indiana.
United Way's Family Opportunity initiative is based on the practice of the Two-Generation Approach (2Gen) – combining programs and services in education, workforce development, and mental and physical health to create positive outcomes for children and the adults in their lives together. With this investment, United Way estimates that more than 2,500 families will benefit from integrated services to help them reach their full potential, especially now as the health and economic effects of the pandemic linger.

A 15-member workgroup comprised of United Way board members, staff and community volunteers reviewed 31 applications and recommended 22 proposals for funding. The Executive Committee of the Board approved the funding, ranging from $80,000 to $550,000 per organization.

"We know 2Gen is a powerful component to fighting intergenerational poverty," said Sara VanSlambrook, chief impact officer at United Way. "With these investments – for new 2Gen programs or to scale successful, existing programs – we're confident that we can make a real difference for thousands of families in our community."

Last fiscal year, 17 community-based organizations received more than $3.5 million in Family Opportunity Fund grants which served 1,523 families on their path toward stability. One example is Rachel, a 32-year-old mother of two who had a background in accounting and medical administration but found herself without a home and a job after escaping an abusive relationship and suffering from identity theft. Through the 2Gen program the Indianapolis Urban League, a Family Opportunity Fund grant recipient, Rachel received career, financial and family coaching that eventually led to the family's success together.

2020-2021 Family Opportunity Fund Grant Recipients
Barbara B. Jordan YMCA
Award Amount: $80,000
Barbara Jordan YMCA's program, Family Connect, will support 85 families in Morgan County with a bundled approach including childcare and programming for youth, and career and financial coaching for caregivers. 
Big Brothers Big Sisters of Central Indiana
Award Amount: $80,000
Big Brothers Big Sisters of Central Indiana will partner with the Mid-North Promise Program (MNPP) at The Children's Museum of Indianapolis and Catholic Charities as a part of their Thriving Families Initiative, which provides 20 families from Burma with holistic, family-focused support.
Catholic Charities
Award Amount: $350,000
Catholic Charities' E2: Education and Employment Program will support 350 low-income, homeless, refugee families. Through a housing and case-management approach, Catholic Charities will provide employment coaching for caregivers, while partnering with IDOE's Office of English Learning and Migrant Education. This partnership will continue to ensure children and youth are enrolled, supported, and engaged in educational institutions. Likewise, Catholic Charities will partner with IDWD and adult education entities to offer skill-based and vocational training for participating caregivers.
Community Alliance of the Far Eastside (CAFE)
Award Amount: $550,000
CAFE will provide comprehensive 2Gen programming for 125 families residing on the Far Eastside to ensure greater family stability and self-sufficiency. By integrating their existing Great Families 2020 services with their current 2Gen model, CAFE will scale their efforts to increase access to high-quality early childhood education programs for families, provide employment coaching and assistance for parents, and increase access to services that focus on mental and physical well-being for whole families. 
Early Learning Indiana (ELI)
Award Amount: $135,000
ELI will leverage its system-level capacity as a leading voice and advocate for increasing the quality, affordability and accessibility of childcare options in Indiana to disrupt one of the most vexing challenges of early learning providers – attracting and retaining a qualified workforce. Through its new business line, ELI Educator Solutions, ELI will offer training to early education leaders, teachers and classroom support professionals to empower 90 individuals to grow their practice and become more effective in their roles, all while earning a salary.
Easterseals Crossroads
Award Amount: $200,000
Easterseals Crossroads will partner with three local community centers to create and implement a wrap-around, collaborative approach to address the impact of disabilities upon families. A total of 50 families will be served by the following services: children with disabilities will participate in therapy services addressing health and well-being, high school students in special education will receive workforce development services, and the parents or caregivers in these families will receive high-touch and personalized employment assistance.
Edna Martin Christian Center
Award Amount: $550,000
The Martindale-Brightwood Family Success Opportunity Program (FSOP) addresses family housing, financial management, mental health and well-being, education, and head of household employment. As the lead partner, Edna Martin Christian Center will engage five, diverse community partners to support 250 families with integrated wrap-around services consisting of intensive coaching, academic case management, and enhanced programs and services for children and youth, and the adults in their lives.
Fathers and Families Center
Award Amount: $300,000
Fathers and Families Center will serve 100 fathers and their families in Marion County. Through a case-management and relationship-driven model, current programs such as job readiness and youth and adult education services will be expanded and scaled to serve mothers and other family members, and new social capital programs will be developed to support family wellness including physical, mental, and behavioral health services.
Flanner House
Award Amount: $300,000
Flanner House of Indianapolis will serve families – mostly single, female heads of household – on the Northwest side of Indianapolis in Marion County. Through a bundled, community-center approach, Flanner House will provide childcare and youth development services for the children of 200 participating families, and workforce development and skill-training services for their caregivers – primarily through a partnership with Marian University's HSE coursework and certification programs.
Goodwill of Central and Southern Indiana
Award Amount: $300,000
Goodwill's Nurse Family Partnership (NFP) program will continue to serve 1,300 families throughout Central Indiana. Through their NFP program, Goodwill will ensure that parents increase their educational attainment by simultaneously earning their high school diploma and/or credentials and college credits, ensure that parents are placed in employment with a career pathway leading to increased earning potential, and ensure that children reach physical, social and emotional developmental milestones.
Hawthorne Community Center
Award Amount: $300,000
Hawthorne Community Center will build upon their current 2Gen model through enhancements and increased services for families, including the addition of a 2Gen Navigator and school-age services. The 2Gen Navigator will ensure current families are retained and new families are recruited to participate in Hawthorne's wrap-around early childhood education and school age services for youth, and financial stability programs for adults. The navigator will also lead all family engagement and social capital programming, ensuring families are engaged and connected to one another and Hawthorne's services.
Indianapolis Urban League
Award Amount: $350,000
Indianapolis Urban League's Urban Family Engagement Program will serve 100 families in Marion County. The Urban Family Engagement Program will provide intense wrap-around services to address postsecondary education and employment pathways, skills training, peer and family counseling, health and mental health services for the parents, and access to high-quality education programs and educational support for children.
John Boner Neighborhood Centers
Award Amount: $350,000
John H. Boner will leverage its IndyEast Achievement Zone (IEAZ) priority with 2Gen programming through their Housing Stability for School Success (HSSS) program. HSSS is an income-based affordable housing program that will support 250 families achieving goals in these areas: early childhood education, youth academic proficiency, career development and pathways, health and well-being, wealth building and social networks.
Lutheran Child and Family Services
Award Amount: $550,000
Lutheran Child and Family Services (LCFS) implemented the INSPIRE (Identify Needs, Support Potential, Increase Resiliency & Empowerment) program in 2019, creating 2Gen programming to help families gain the skills and resources needed for improved outcomes, enhanced employment/economic results, increased social capital, and optimal physical/mental health status. LCFS expects to serve 175 families through their scaled model, including expansion of services to current Sharing Place food pantry clients, as well as youth and families referred to LCFS by the Metropolitan School District of Lawrence Township 
Martin Luther King Community Center
Award Amount: $200,000
Martin Luther King Community Center will build on the Great Families 2020 initiative and leverage its 21st Century Community Learning Center program in combination with its Mid-North Neighborhood and Family Engagement Program to serve 40 families. Services include evidence-based education programming for children, youth and families attending IPS School 43, and employment and financial coaching for the adults in their lives.
Reach for Youth
Award Amount: $135,000
Reach for Youth will strengthen its capacity to serve 50 families and help them achieve long-term success through services that focus on academic support, workforce development, health and well-being, and social capital.
School on Wheels
Award Amount: $135,000
School on Wheels' school-based and shelter-based programs will provide academic support to 124 Indianapolis children and their families impacted by homelessness. Through 17 partnerships with schools, emergency shelters, and transitional living facilities, School on Wheels will deliver child, youth, and family education services and workforce development services to parents and families impacted by homelessness.
Southeast Community Services
Award Amount: $300,000
Southeast Community Services will scale its current 2Gen model and serve 60 families on the Southeast side of Indianapolis in Marion County. Through a bundled, community-center approach, Southeast Community Services will provide bundled employment and financial coaching services, family goal setting and wellness, and teacher mini-grants for nearby schools and teachers.
St. Mary's Child Center
Award Amount: $200,000
St. Mary's Child Center will provide high-quality early education for 25 three- to five-year-old children. In addition, their families will participate in adult education and workforce training through partners including CAFE and Indy Reads. Services offered to the parents of children in St. Mary's care will include continuing education courses, adult literacy programs, job and training resources, high school equivalency classes and vocational certificates as well as financial education services and programs.
Starfish Initiative
Award Amount: $135,000
Starfish Initiative will serve 385 families in Marion County and surrounding areas. Youth who participate in the programs will receive various academic, college to career, and workforce supports through a mentorship model. With a goal of increasing economic mobility for families, adult/caregiver participants of the youth served by Starfish's youth-mentoring programs will simultaneously receive employment coaching, mentoring services, and employment referrals through partnerships.
The Villages of Indiana
Award Amount: $200,000
The Villages of Indiana will leverage and integrate two of their programs to support 125 families: Healthy Families Indiana and Children's Village Early Childhood Center. Through early childhood education and development services for children, and programs to help their parents improve their educational and employment skills, The Villages intends to support reunification of whole families while also supporting their path to self-sufficiency.
Volunteers of America Ohio and Indiana (VOAOHIN)
Award Amount: $300,000
VOAOHIN will serve 150 Central Indiana families through the creation of the Fresh Start Collaborative, a comprehensive 2Gen project targeting mothers of small children and their families embarking on recovery from substance use disorder in VOAOHIN's family residential treatment program. The John H. Boner Neighborhood Center (Boner Center), Project Azul and VOAOHIN will provide wrap-around services that focus on the family as a unit, including co-located services, database and electronic record sharing, and integrated treatment planning for each family.
United Way – Supporting our Community's Families
In addition Family Opportunity, United Way and its program and funding partners have been serving the needs of families in the community through significant investments in programs such as the Centers for Working Families, Great Families 2020, Indy Preschool Scholarship Program, Indy Free Tax Prep, and ReadUP. For FY19-20, more than $6.7 million was invested in family support initiatives.
###
 About United Way of Central Indiana: United Way is a community of donors, advocates, volunteers, and partners who fight for the health, education, and financial stability of every person in every community. United Way invites all members of our community to LIVE UNITED by giving, advocating and volunteering to improve lives in Central Indiana. Visit www.uwci.org to learn more.