In 1819, Jacob Whetzel and his son Cyrus, blazed a 60-mile trail from Laurel, IN, to the bluffs of White River. Jacob, seeing the beauty of the place, staked out his family's claim to what was once Port Royal. Cyrus claimed the beautiful valley just south of there now known as Old Town Waverly Park. The area has transformed a lot over the years but the fall celebration is still one of the traditions that has carried on.
Join us on September 23-24 at the Old Town Waverly Park Festival celebrating the Past, Present, and Future. Saturday, 10a-6p and Sunday, 11a-4p. Arts & craft vendors, historic encampments, live music, an old-fashioned hymn sing, festival food, Kids' Town, Farm Town, Riverview Golf Cart Tours, and much, much more.*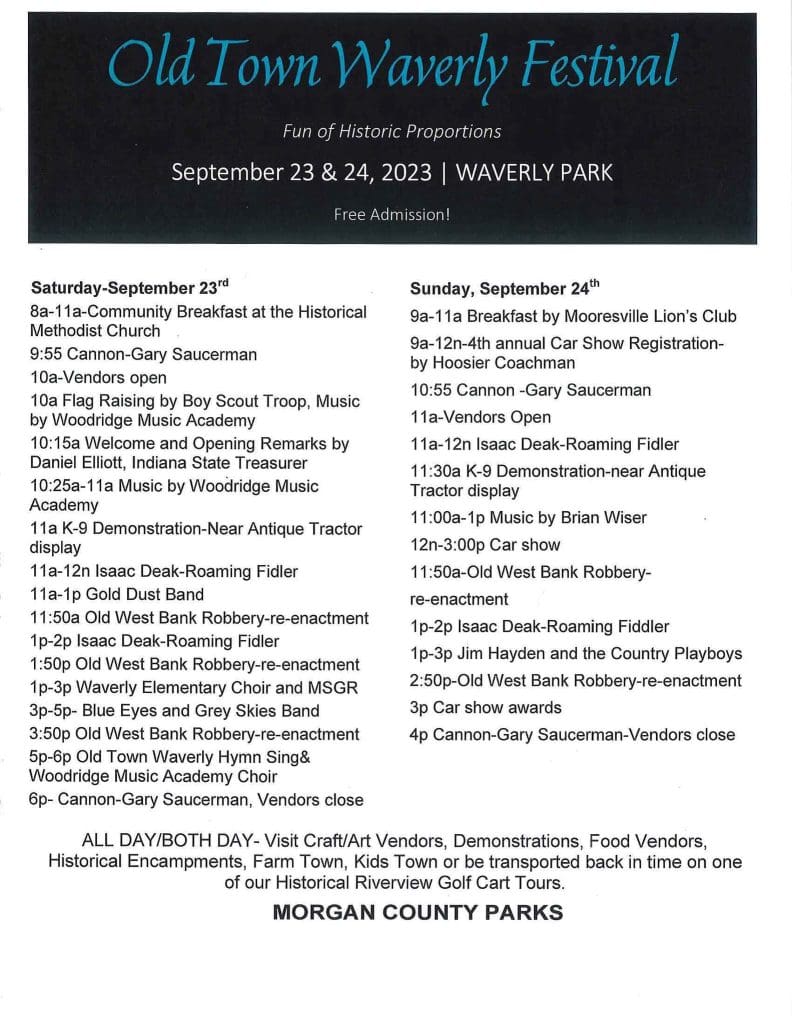 *Due to the festival this weekend, the BOAT RAMP at Old Town Waverly Park will close at 6p on Friday, September 22nd, and will reopen at 6p on Sunday, September 24th. ALL Vehicles must be out by 6p Friday or be locked in for the weekend. This event is VERY busy and it is too dangerous to have traffic through the park.