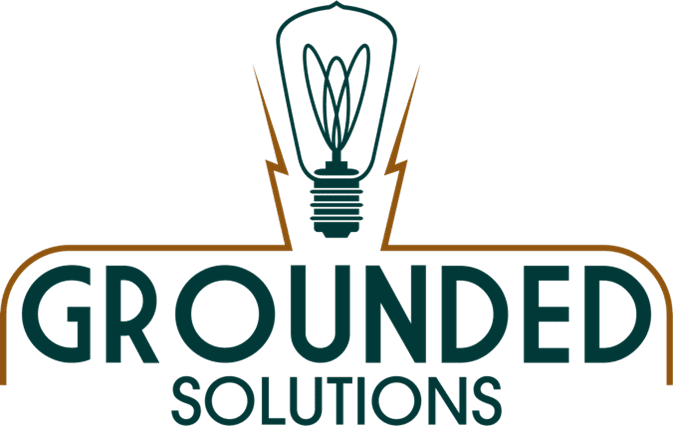 MARTINSVILLE (May 1, 2023) — For over 20 years, White's Electrical has been providing high-quality electrical work for Central Indiana home and business owners. Now, the company is eager to amp up its work and impact with a new identity and a brand-new facility in Martinsville.
The company has officially rebranded to Grounded Solutions to better reflect what they do. Grounded is not only a play on words for their field, but also signifies the stable, well-balanced service their customers can rely on, and solutions to show that it's not just a service or product they provide, but an effective key they strive to be for a home or business's electrical needs.
"We were ready for a modern, refreshing new look, and it seemed like the perfect time as we move and upgrade our location and services," President and Owner, Clay Hamilton, said.
The name change and rebrand also come as the company recently moved and settled into its new, 8,000 square foot facility in Martinsville in March. Hamilton is thrilled about the company's new location and proud to call the area home for his family and business.
"We are very excited to be a part of the City of Martinsville and provide our support and services to area homeowners and businesses. This is a wonderful community, and we look forward to the continued partnership and development we have here."