7:30 pm TONIGHT AT THE VENUE (Pike & Jefferson Streets)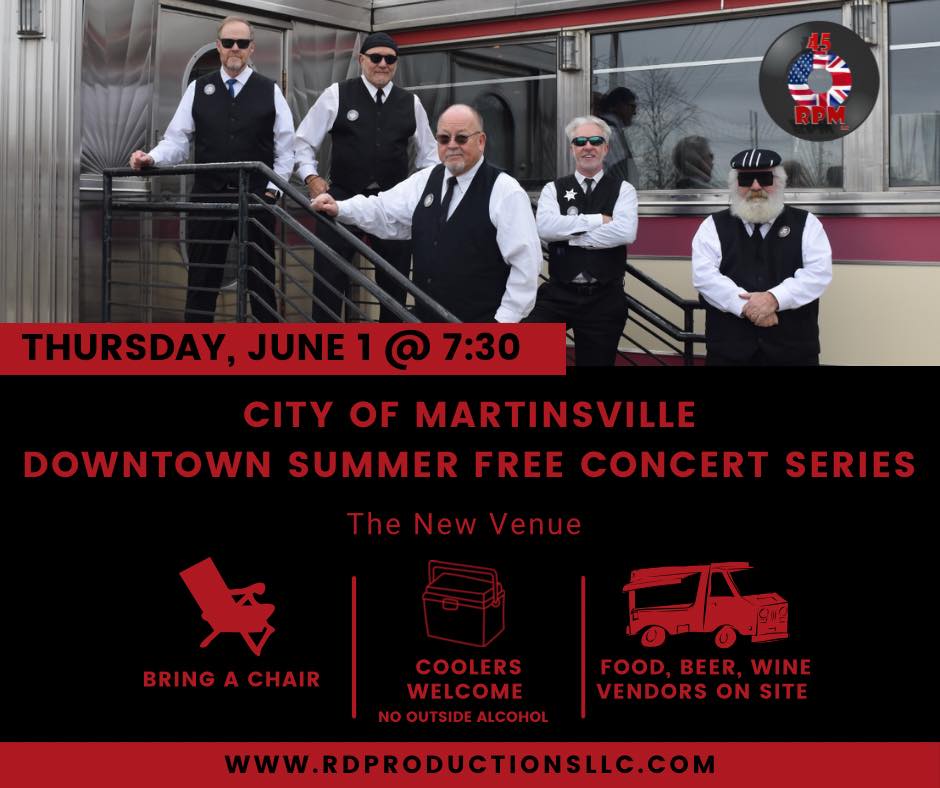 Prepare for The British Invasion on Thursday, June 1st, at 7:30!
45 RPM plays an array of songs from The Beatles, The Stones, The Beach Boys and so many more. Come hang out, shop local, eat local, and have FUN!