Chances and Services for Youth (CASY)
Chances and Services for Youth (CASY)
Contact
:
Ben
Flick, Family and Community Engagement Specialist
Biography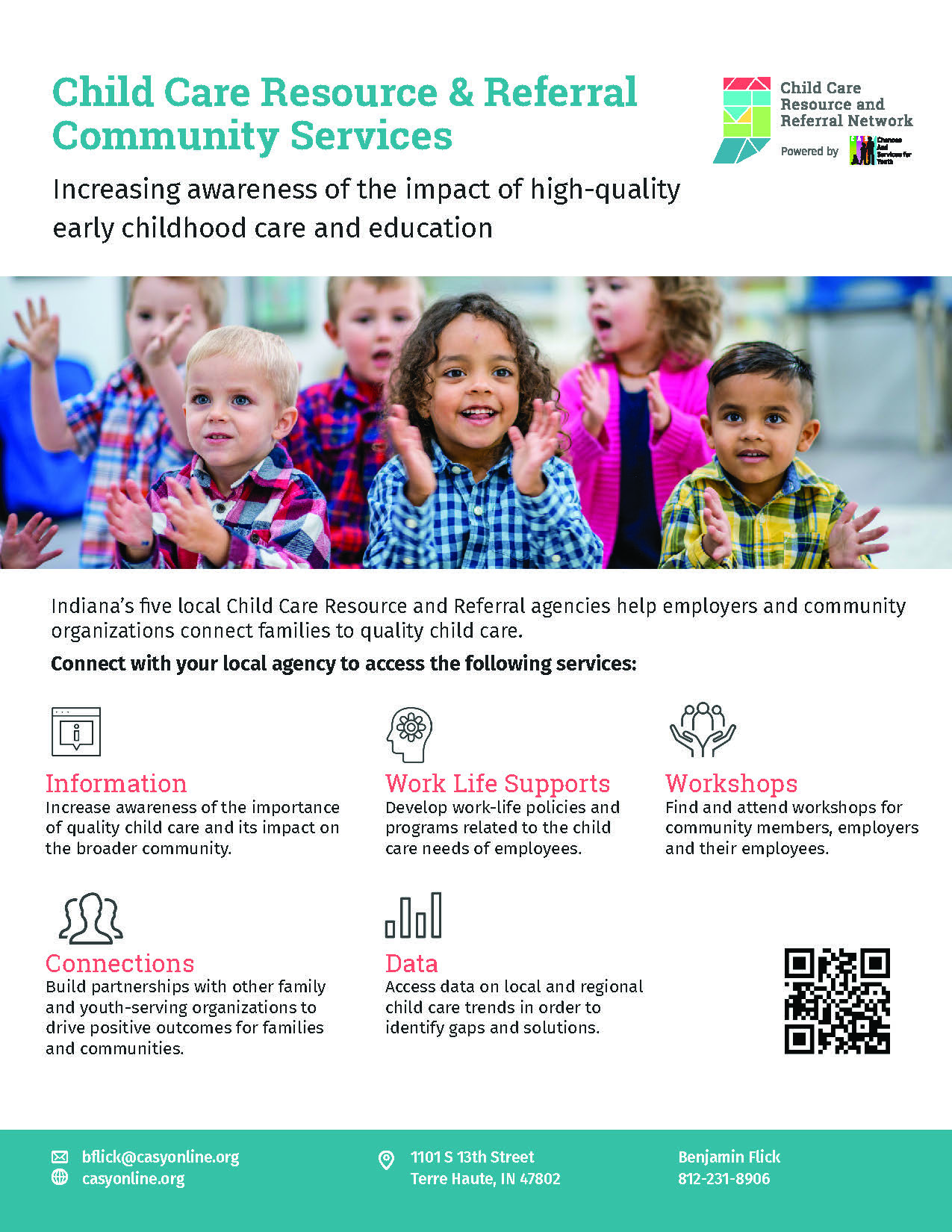 Chances And Services for Youth (CASY) is a non-profit organization that provides services "cradle to college" ensuring children grow up in safe, nurturing environments in our community. CASY has several different programs to help support this mission.
The Child Care Resource and Referral (CCR&R) program serves Morgan County by providing families with referrals for child care that best meet their needs along with resources around appropriate child development. We also work to assist providers in providing higher quality care at their site through professional development and technical assistance. We also work with child care sites towards improvements through Indiana's Paths to QUALITY rating system. One of our other responsibilities is to provide resources to raise awareness of the need to improve the affordability, accessibility, and quality of child care and early education within the community.
In Morgan County, we also assist low-income families with childcare vouchers through the Child Care Development Fund.
CHILDCARE FINDER: https://www.in.gov/fssa/childcarefinder/