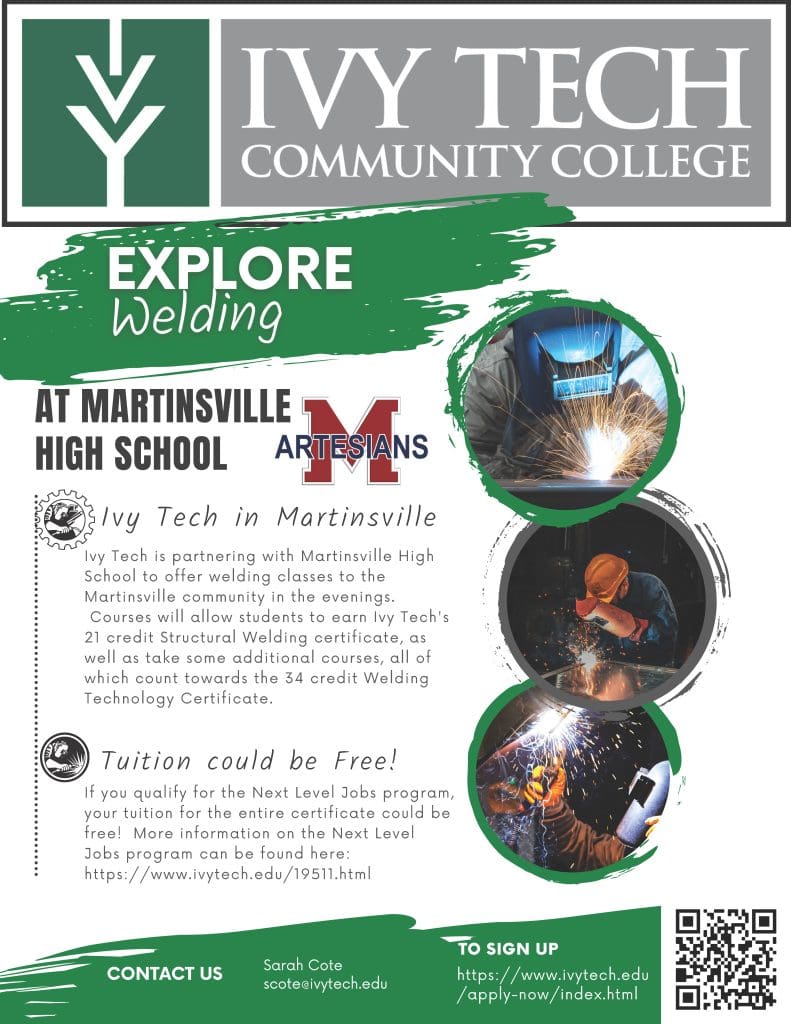 Ivy Tech in Martinsville
Ivy Tech is partnering with Martinsville High School to offer welding classes to the Martinsville community in the evenings. Courses will allow students to earn Ivy Tech's 21-credit Structural Welding certificate, as well as take some additional courses, all of which count towards the 34-credit Welding Technology Certificate.
Tuition could be Free!
If you qualify for the Next Level Jobs program, your tuition for the entire certificate could be free! More information on the Next Level Jobs program can be found here: https://www.ivytech.edu/19511.html
Contact Sarah Cote with your questions: Sarah Cote scote@ivytech.edu