The Greater Martinsville Chamber and the Martinsville Rotary Club have slated Tuesday, March 17th, as the date for the 2020 State of the City Dinner. As in years past, the dinner will be held at the Martinsville High School Cafeteria and will feature brief presentations by the two host organizations. Mayor Kenny Costin, the keynote speaker, will present his administration's 'State of the City' address, and the Martinsville Chamber will reveal the winners of their annual awards.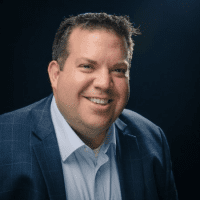 Jamin Baxter, founder of Inside Morgan County, has graciously agreed to act as the Master of Ceremonies, as he did in 2017. Baxter, also National Business Development Director for the Moody Radio Network, is Vice President of the Fall Foliage Festival board of directors and on the executive committee for Stability First.
Bryan Jackson of Jackson Enterprises will provide the sound system and background music for the event and once again, couple and group photos will be available, courtesy of Mike Washington, MWP Images.
Social Hour will begin at 5:30 pm, with a delicious dinner, catered by Lisa James and Heavenly Helpings, being served at 6:30 pm. Throughout the early part of the evening, attendees will have a chance to bid on a great variety of items during the silent auction.
Steve Sonnega, president of the Martinsville Rotary Club, will give an overview of the club's community activities and upcoming events, followed by Martinsville Chamber board chair, Darcy Quakenbush, with an update on the Chamber's initiatives and plans. Darcy will assist Jamin in presenting and honoring the winners of the Outstanding Business, Outstanding Business Professional, and the coveted Ruth Rusie Spirit of Service awards.
Mayor Kenny Costin will introduce key players in his administration, review the first weeks of his tenure and share his vision for the future of Martinsville. Please join us for an evening of enjoying the fellowship of business and community leaders and celebrating all things Martinsville.
This special event also serves as a significant fundraiser for the Chamber and Rotary community activities and provides a $1500 donation to the Mayor's charity of choice, the Haven Youth Center. The organizing committee makes every effort to keep the ticket price reasonable by soliciting sponsorships and auction items. Learn more about sponsorships benefits.
Tickets are available at the Martinsville Chamber office (765.342.8110) and through Eventbrite. Check back for other possible distribution points.